Bloggers condemn MUSG allocations for pro-Palestine group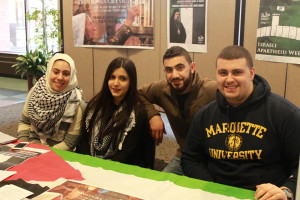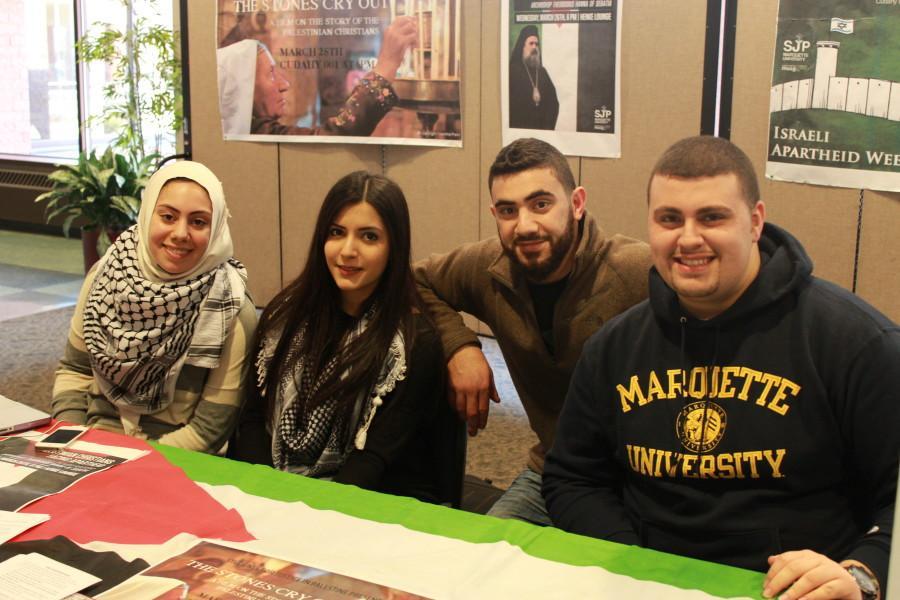 Marquette Student Government is often criticized for their Student Organization Funding decisions – but not normally from groups unaffiliated with the university.
MUSG is currently drawing heat from conservative bloggers for its Feb. 6 approval of a $5,000 SOF allocation to the student organization, Students for Justice in Palestine, for its "Israeli Apartheid Week."
SOF is financed by the $30 student activity fee paid by Marquette students, meaning the money allocated to SJP was student money, not university money. MUSG is solely responsible for allocating the student activity fee to qualifying student organizations, which they do through the SOF process.
SJP organized events from March 24 to 28. During that time they screened the film, "The Stones Cry Out," and held a panel discussion about the Israel-Palestine conflict. They also hosted a speech from the Archbishop of the Orthodox Church of Jerusalem, Theodosius (Hanna) of Sebaste, who is also a frequent critic of the Israeli government.
Marquette and MUSG officials, alike, said they did not sponsor the views of the events' speakers.
However on April 3, Right Wisconsin published a Watchdog.org article by Paul Miller, who condemned the university and MUSG for sponsoring the event. Miller said he was first exposed to the issue after the blog Marquette Warrior – run by John McAdams, a professor of political science at Marquette – published an article highly critical of Marquette's sponsorship of the event.
Both Miller and McAdams were skeptical of MUSG's funding of travel for Theodosius, likening this financing to university sponsorship of the event.
"I think readers would ask, 'How can you not be a sponsor, yet sponsor the travel of one of the speakers?'" Miller said Monday afternoon.
Miller also made it clear that his interest in raising these concerns rest in his belief that students should have a say in the sponsorship of a controversial events.
MUSG President Kyle Whelton, a junior in the College of Arts & Sciences, said the SOF process is not an endorsement of organization's views.
"The organization funding process is not an endorsement by MUSG on any content, no matter what comes forward," Whelton said. "For us it is,  'Is it available to every single student?', 'Are you a qualifying student organization?' and 'Is it worth the student activity fee?' With the number of students getting involved in foreign affairs issues at Marquette, I think this is a good week for both the Jewish Student Union (which will be hosting Israeli Peace Week next week) and Students for Justice in Palestine."
Despite the contention surrounding the events, SJP President Muhammad Ayesh, a senior in the College of Engineering, said he felt the week succeeded in accomplishing its three goals: to educate students about what is going on in Palestine, to inform them that it is not a religious conflict involving only Muslims and Jews, and to start a conversation about Palestine on campus.
"There are Christians involved and Christians are standing side by side with Muslim Palestinians in wanting justice and wanting equality for everyone who lives in Palestine – Muslims, Christians and Jews," Ayesh said.
Leave a Comment