Milwaukee Ballet's 'Spring Series' offers fresh dances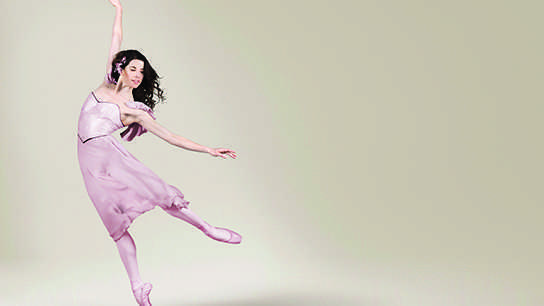 A night at the ballet usually consists of visions of elegant ballerinas twirling gracefully in their silver flats and tutus with crisp buns placed neatly on the top of their heads. However, the Milwaukee Ballet's Spring Series, opening Thursday at the Marcus Center, explores another genre of dance — contemporary.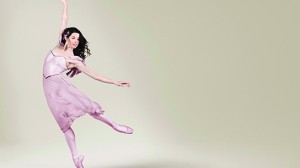 Leslie Rivers, the marketing manager for the Milwaukee Ballet, said the ballet presents two of this kind of series every year.
"It's what we call a triple instead of a long story ballet," Rivers said. "It's more shorter and more contemporary ballet. There's no storyline per se. It's more just dance."
Although the Spring Series takes place during the spring season, the theme of the series does not necessarily relate to the recent seasonal change.
"It's more that it takes place in the spring," Rivers explained. "But we do use lively music to really kind of get everybody energized along with the nice weather with spring coming."
This year's Spring Series will feature the talent of returning choreographers Mathew Neenan and Amy Seiwert. The Milwaukee Ballet also welcomes celebrated choreographer Vincente Nebrada, the choreographer for "Our Waltzes."
Rivers describes "Our Waltzes" as, "a kind of a blend of ballet and waltzes. It's really beautiful."
Rivers said the highlight of Spring Series performance for her is the music that accompanies the ballet movement.
"The music is always really interesting in Spring Series," Rivers said. "It's reduced into some fantastic musicians and bands just by going and enjoying the show. It's really nice to get a different perspective of dance beyond the story of ballet and to really just see how the music fits the music and watch the creativity come out that way."
This contemporary style of dance contrasts with the Milwaukee Ballet's recent classical productions, like last year's "Romeo and Juliet" and "Swan Lake," but Rivers said she thinks it will be more relatable to students and younger audiences.
"I think (Marquette students) will relate to it more than they might imagine," Rivers said, "because they do use a lot more modern music, a lot more underground bands and independent label bands, so the music is usually contemporary. The movement is really athletic and interesting to watch. And it's more affordable than they think it is."
FOR BOX: Tickets are available online or through the Milwaukee Ballet Box Office at (414) 219-1013. Students can get a 50 percent discount if they present their student identification card with the purchase of their ticket.
Leave a Comment