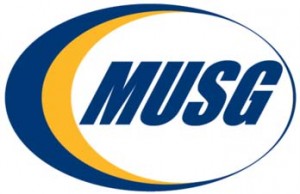 The official outcome of the Marquette Student Government spring elections will not be announced until Thursday afternoon, but the results for the Senate's academic positions were inevitable before polls even closed.
So few people ran for the Senate this spring that most of these spots were filled by default, but four academic senate seats are still vacant. These spots will be chosen by the corresponding college's Student Council.
MUSG President Sam Schultz, a senior in the College of Arts & Sciences, said it is normal for seats to be left open every year.
"Some of the smaller colleges have been difficult (to fill), " Schultz said. "Historically, the College of Nursing and the College of Education have had higher rollover – or just no one runs."
Story continues below advertisement
This year, no one ran for the College of Nursing's seat in the Senate, but the College of Education did have one candidate.
Sophomore Amanda Stolz, who was tapped by the College of Education Student Council to fill the vacant seat last year, said she was not sure why other people didn't have an interest in the seat, but suggested there might be a lack of interest in the university's smaller colleges.
"I don't think that there is a high enough interest that (students) would run," Stolz said. "I think they are more interested in, 'What is MUSG doing for me?' Like, a general student interest."
Only one of the College of Communication's two seats were filled through the election. Incumbent Ely Elizondo, a sophomore, will remain a senator next year. She attributes the other vacant seat to the college's insufficient advertising of the open MUSG position.
"Furthermore, in addition to being the only candidate this year – running both unopposed and unaccompanied – the College of Communication did not use its media resources (such as Facebook or Twitter) to promote students getting involved with MUSG nor to get to know the current candidate," Elizondo said in an email.
The College of Engineering has an opening seat following the election as well. Nicolas Schmidt, a freshman, will transition from his current role as parliamentarian to become the new College of Engineering senator. Schmidt took over the role from freshman Courtney Guc when she became a College of Business Administration senator earlier this semester.
The College of Business Administration is one of only three colleges to fill all of its seats in the election. Guc was re-elected after taking her seat earlier this spring, and the college's other seat was filled by sophomore Joel Kretz.
Only two candidates ran for the three seats from the College of Arts & Sciences. Sophomore Zach Wallace was re-elected to his seat and will serve his third year as an MUSG senator. Newcomer Whitney Madeen, also a sophomore, joined Wallace as a senator. The open seat will be filled in the coming weeks.
The College of Health Sciences also filled both its seats. Sophomore Kate Barelli will continue to serve as senator and will be joined by sophomore Richard Krajewski, who will be switching from his original role as Carpenter Tower senator.
Official election results will be announced Thursday afternoon in front of the MUSG office.