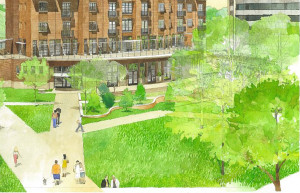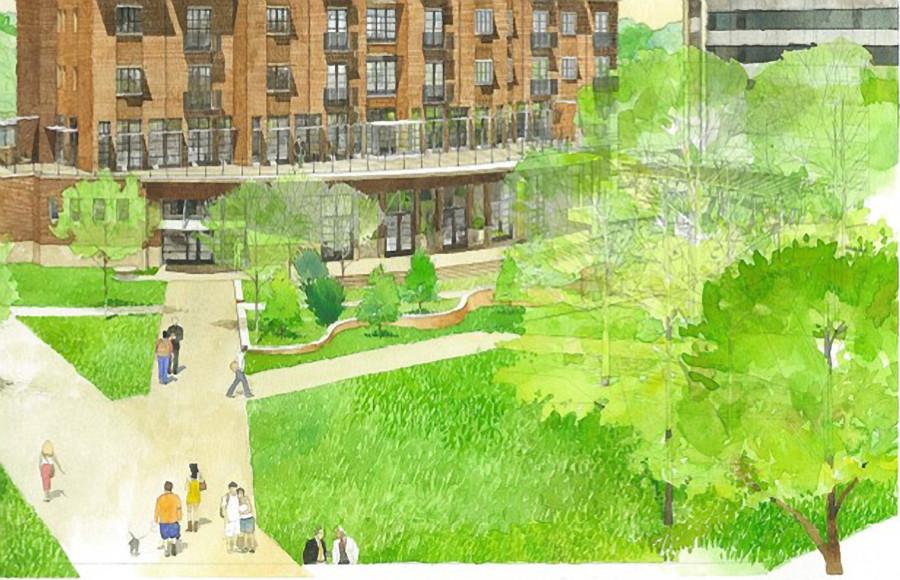 A $5 million gift to the university from Ray and Kay Eckstein's charitable trust will be used toward the construction of the new Jesuit Residence, Interim University President the Rev. Robert A. Wild announced in his State of the University address Tuesday.
This donation will add to the $7.5 million the university received from an anonymous donor earlier this year. Only $2.5 million is now needed to complete the funding necessary to begin construction, which is currently set at $15 million.
Margaret Callahan, interim provost and dean of the College of Nursing, said in an email that the steady influx of charitable donations is "remarkable."
"The speed with which Father Wild and our University Advancement team were able to raise these funds is a powerful statement for just how integral our Jesuit community is to the mission and identity of Marquette," Callahan said.
Wild said in the address that the Jesuit building is being funded completely through donations. The building, which will be constructed between Schroeder Hall and the Alumni Memorial Union, is planned to be environmentally friendly, will "emphasize the Jesuit commitment to higher education" and will underscore "the university's identity and tradition as a Catholic, Jesuit institution."
Callahan said the university "stands on the doorstep of a milestone that will ensure the future of our Jesuits, who have such a profound spiritual, educational and transformational effect on our students and our Marquette community."
The Ecksteins, through their charitable trust, have a history of donating to Marquette, not least of which was their $51 million gift to the university in 2007, which at the time was the largest donation to a Wisconsin college or university, according to the university news release. It was topped only by the $175 million donation to the Fund for Wisconsin Scholars from Tashia and John Morgridge, which went to the University of Wisconsin system in late 2007, according to the Chronicle of Higher Education.
Lynn Sheka, associate director of university communication, said in an email that the charitable trust set up by the Ecksteins is not specifically for donating to Marquette, though, "the Ecksteins have long prioritized giving to the Jesuit community because of their experiences with Jesuit education." Both Ecksteins attended Marquette, and Ray attended the Champion Jesuit High School in Prairie du Chien, Wis.
"We have always prioritized the Jesuits in our giving by supporting the Wisconsin Province, Marquette University and Jesuit priests," Ray Eckstein told the university. "We were inspired by the initial lead gift to build a new Jesuit Residence at Marquette, and this was an opportunity to do something extraordinary to honor the Jesuits and their important work."
Construction of the new Jesuit Residence was announced in January.