DOYLE: Access to world news should breed awareness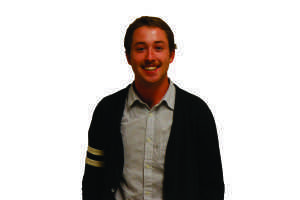 At any given moment there are thousands of important news stories unfolding in the world around us. It's unfathomable that you can know them all, let alone stay informed as each situation evolves.
Just this week, Syria continued to devolve into chaos; twin suicide bombers attacked Beirut, Lebanon; talks with Iran about their nuclear capabilities continued; the UN came out with a report comparing North Korea to Nazi Germany; Pakistan launched air strikes on the Taliban in North Waziristan; Joaquin Guzman, the world's most wanted drug lord, was captured in Mexico; and the Ukrainian government issued an arrest warrant for its own president, who is missing.
With a 24-hour news cycle and the Internet, it is easier than ever to stay informed on world events. It is increasingly important for individuals to stay informed and not just relegate policy to public officials and it is vital citizens make their informed voices heard.
The list is just a few of the many current events continuing to unfold over the past week or so. But let's pause for a second and take a deeper look at just one event: the situation in Ukraine. For those who have not kept up with the developing unrest in Ukraine, shame on you. But here's a quick recap.
In November, Ukrainian President Viktor F. Yanukovych refused to sign a political and trade agreement with the European Union that would have paved the way for European integration. Instead he turned to Russia and its president, Vladamir Putin, who wooed Yanukovych with a $15 billion low-cost loan and Russian natural gas subsidies. Protesters quickly took to the streets of Kiev, Ukraine's capital, demanding Yanukovych abandon the Russian plan and move toward the E.U.
What began as a poor situation quickly deteriorated as Yanukovych, most likely with Putin's backing, took a firm stance against the protesters, resorting in violence.
Most recently, Yanukovych signed an agreement with opposition parties in parliament to relinquish some powers and hold early elections. He then abandoned the presidential palace and took refuge in the eastern part of Ukraine where many are ethnically Russian. Parliament issued a warrant for his arrest and is actively searching for him.
There have been massive democratic protests in Kiev, violence recently erupted at the protests with dozens killed and a president has a warrant out for his arrest. Yet perhaps the most important reason people should seek out information about the situation in Ukraine is something quite simple: accessibility.
The protests and violence in Kiev's Independence Square are accessible raw and unfiltered online via life video feeds. Cameras set up in the square were broadcast by independent Ukranian news agencies without the drama or so-called "analysis" that comes with cable news stations like CNN. These live feeds showed dead protesters, burning buildings and militant police. The demonstrations were a lesson in the power of democracy that anyone with access should be willing to see.
Franklin D. Roosevelt said the safeguard of democracy is education. If we wish to continue on as a strong, functioning democracy, we must be informed, and we must not shy away from the problems outside of our borders.
In our increasingly global, interconnected world, events halfway across the globe have a funny way of affecting us. It is more important than ever to be well versed in the events that surround us – otherwise, we risk becoming isolated and alienated from the world we live in.