Freshmen get crash course in MKE area service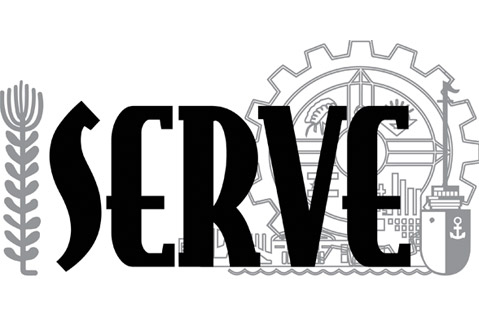 Students Engaging in Real Volunteer Experiences, a group of 20 freshmen who will serve at various sites around Milwaukee, will begin their first service project Friday.
SERVE, the newest program from the Center for Community Service, consists of freshmen looking to serve the Milwaukee community. Student coordinators Katie Popovich and Erin Thomas selected the 20 freshmen from about 35 applicants.
Popovich, a senior in the College of Arts & Sciences and Thomas, a sophomore in the College of Arts & Sciences along with staff coordinator Kelly Knox, coordinator of student community service, will assist the freshmen at their service sites and lead meetings throughout the semester for participants to reflect on their experiences.
"We chose students who are not necessarily already very involved with community service and volunteering here at Marquette," Popovich said. "Instead, we looked for freshmen who are trying to figure out where they belong."
Knox, who came up with the idea of SERVE, realized that many freshmen struggled to find similar opportunities after participating in Urban Connection through the Center for Community Service during orientation week.
"We wanted to create something for after," said Knox. "They did Urban Connection, but then there's this feeling of 'now what?' We have often gotten the response from students that service can be overwhelming here. There are so many different volunteering options of all different varieties, and we notice that freshmen typically aren't ready to go out into the community by themselves."
Popovich said SERVE's main priority is to give its participants a variety of service opportunities so that they can find passion in their work and get to know Milwaukee better.
Each month, students choose from a handful of service options presented by leaders based on their schedule and interest. Knox said SERVE leaders anticipate that these freshmen will find a type of service they enjoy and continue that service throughout the next four years.
SERVE will work with at least 25 different agencies that provide different services such as caring for the elderly, teaching young kids and working on environmental projects. Opportunities include St. Ann's Center for Intergenerational Care, Penfield Children's Center, Campus Kitchen , Read With Me and Fourth Street Forum.
According to Knox, SERVE will also incorporate in-depth discussions about different issues involved in serving poor and vulnerable populations like privilege and social inequality into its semimonthly meetings .
"We're really going to push the students in these reflections, but the key is preparation and awareness," Knox said. "It's important to be aware of your attitude when you enter the agency and when you approach the people with whom you're working."
Julie Grace, a freshman in the College of Communication, joined SERVE because her Jesuit high school instilled in her the value of service, and she viewed the opportunity as a great way to get involved at Marquette.
"I like to work with kids and other people in poverty," Grace said. "I am looking forward to going off campus and exploring the city, especially the different areas where only service would take me."
Knox said that she is most excited to get to know the students and form relationships with them that will last for the next four years.
"I hope to see them emerge as leaders of service here at Marquette, and I am excited to see a peer group of volunteers develop," Knox said.
Leave a Comment