MUSG senator looking into bystander intervention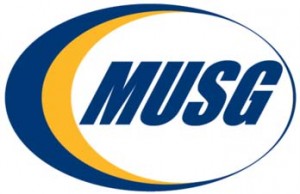 Marquette's bystander intervention program, which started two years ago, is not well known, but a Marquette Student Government senator is interested in exploring the issue.
Mashuda Hall Senator David Rynerson, a sophomore in the College of Arts & Sciences, wants to focus on bystander intervention, which trains students to take action in potentially harmful situations, in his role on the Business & Administration Committee.
"We were talking about something called the (emergency medical technician training) bill, this course that would educate students about how to react in certain situations," Rynerson said. "I wanted something that was more simplified. Something that could really just make the difference for someone who would have to react to alcohol poisoning or god forbid, drug overdose."
The Business & Administration Committee has only been working on the project for a few days, and Rynerson has not yet met with administrators. However, he expected to meet with administrators in the coming weeks, including Sara Johnson, coordinator for alcohol programs in the Office of Student Development. Johnson runs Marquette's bystander intervention program, Marquette TAKES ACTION – an acronym which stands for "Threat Assessment Keeps Everybody Safer" and "Aware, Create, Tag Team, Intervene, Open Dialogue, Negotiate Solutions."
"Bystander intervention in its most simplistic form is training about how to intervene during a potentially harmful situation or a potentially challenging situation," Johnson said. "So really training students and training peers about how to intervene in a challenging and potentially harmful situation."
There are different models and programs for bystander intervention in use throughout the country, but Marquette's version combines Jesuit values with safety and personal awareness. It was heavily influenced by similar national programs, but creators felt the crucial safety piece was missing from the curriculum in some of the programs available.
Johnson created the curriculum in collaboration with Sgt. Jill Weisensel of the Department of Public Safety in spring 2012 in an effort to create a student-led bystander intervention program. The bystander intervention team is made up of seven students, according to the university website.
The program is not mandatory and works as a peer-to-peer training service. Students and groups can request training, which can be general or specified to a particular situation through the website from the bystander intervention team members. Even though the program made presentations for a full year, Johnson said the program still struggles with outreach.
"I would love for it to be promoted more," Johnson said. "I think it just needs the backing and support of the (Academic Senate), if that committee is interested in it. I am one person who helps to advise this organization along with Jill Weisensel, who works in public safety."
Johnson said students on the bystander intervention team are working on a marketing plan for the fall semester.
Leave a Comment