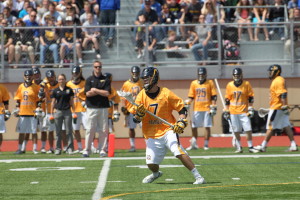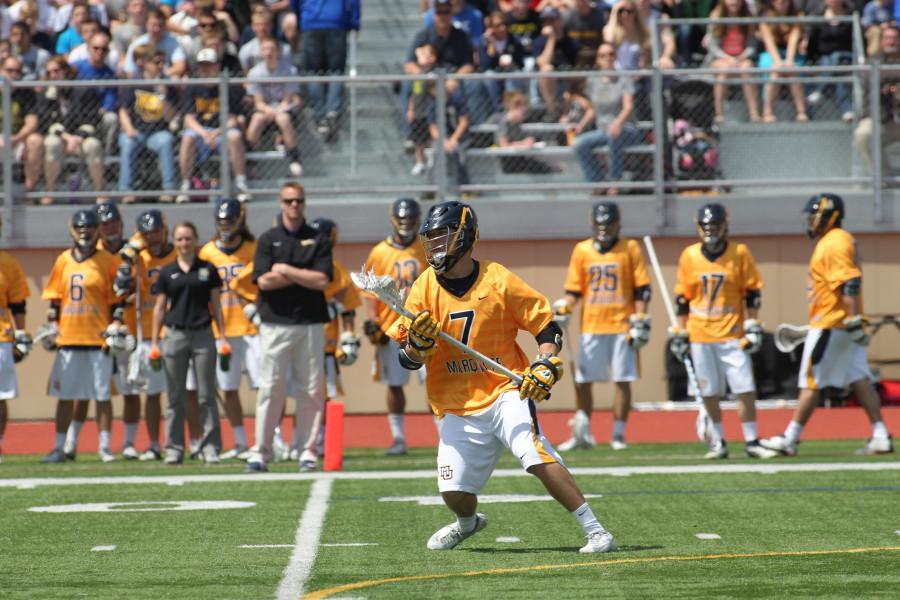 The men's lacrosse team traveled to North Carolina over the weekend for its first competition of the year, facing High Point.
During the preseason, no scores or statistics are kept, but the team did see its first full field six-on-six action since early November. Redshirt senior faceoff specialist Cullen Cassidy said the team performed well despite spending the offseason indoors.
"We didn't do any fall ball competition, so it was a good chance to see how we would line up against another team and it was nice to get out of Milwaukee for a bit and get on a full field," Cassidy said.
Coach Joe Amplo said he wants the team to play smart and not be afraid to make mistakes in the preseason. Though he had no expectations against High Point, Amplo said he wanted the team to get the jitters out before the regular season begins.
"We had to make these guys as relaxed as possible, so that any mistakes that they made weren't because of nerves and weren't because of winning or losing, it was just simply a mistake," Amplo said. "We had to treat it like a good practice."
While many of the team's regular starters played in Saturday's scrimmage, Amplo let many of the young, first-year players see their first collegiate action. Many of them stepped up in their debuts.
Freshman attackman Andy DeMichiei and many other freshman midfielders played well offensively. In addition, senior J.J. Sagl was impressive in net, but still needs to work on things before the season begins.
"(DiMichiei) was probably the best of the group but Jordan Green, Ryan McNamara, Nicky Eufrasio and Logan Tousaw did a very nice job," Amplo said. "J.J. Sagl played very well. He made a lot of great stops. His negative was his outlet passes. He turned the ball over in the clearing game a little bit but he made some really nice saves."
At this point last year in the team's inaugural season, the scrimmages proved tough and displayed many of the disadvantages of a first year program. This year, the squad is farther along in preparation with many returning players leading the way.
"I never cease to be amazed by what they can do and what these kids can handle," Amplo said. "It's a sign of growth."
Less than two weeks separate the team from the regular season opener against Lehigh. This weekend, the team faces Michigan and will play a half against Denison in scrimmages similar to the one against High Point.
"We're going to treat this one more like a game," redshirt sophomore defender Liam Byrnes said. "Last weekend against High Point we just wanted to get our feet under us and get used to playing again, but we're going to take this one a lot more serious."