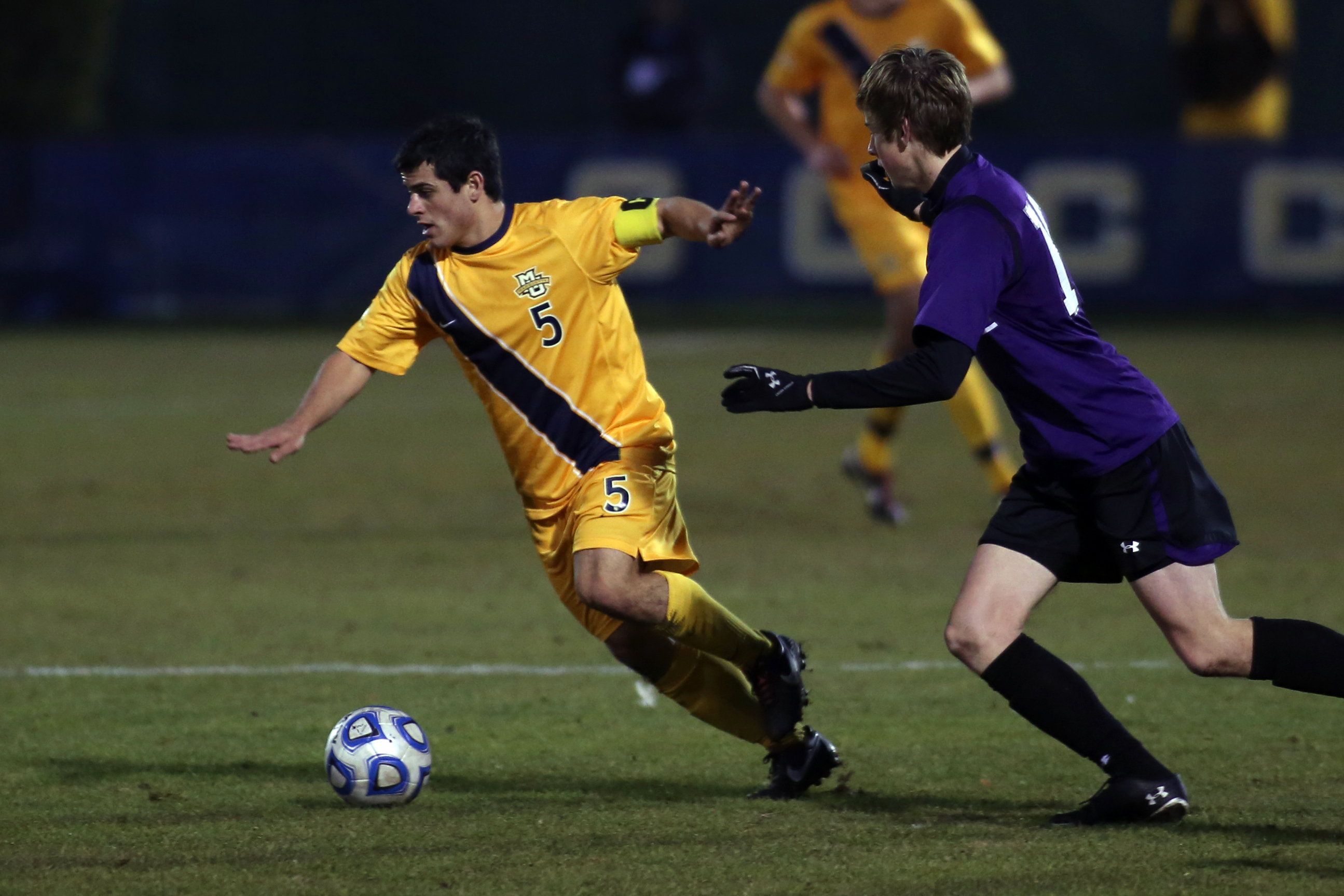 Former men's soccer midfielder Bryan Ciesiulka was drafted by the Chicago Fire in the fourth round of the Major League Soccer SuperDraft Tuesday afternoon as the 75th overall pick.
Ciesiulka is only the second player in program history to be selected in the SuperDraft. The Montreal Impact selected Calum Mallace in 2012 as the 20th pick overall.
After graduating in December, Ciesiulka hired an agent and entered the pool for the draft. Even as a Chicago Fire Development Academy product, the Naperville, Ill. native said it was still unexpected that the Fire took him.
"It's a dream come true for me," Ciesiulka said. "It's something I've wanted to do since I was little kid learning how to play soccer so it was really happy time for me and my family. It was a pretty big surprise (to be drafted by the Fire) but I'm glad they did because I grew up going to these games and it's great I'll have a chance to play for the team I grew up watching."
Ciesiulka had a difficult start to his senior season. He suffered a head injury in the home opener against Wisconsin-Milwaukee and missed the next six matches. Despite missing the matches and not scoring a goal the entire season, Ciesiulka earned co-midfielder of the year honors in the Big East.
A captain on and off the field, he was part of the historic squad that brought Marquette from a losing record to one of the top teams in the country. He played a key role in the team's first NCAA Tournament appearance since 1992 in 2012 and the team's first Big East Tournament Championship in 2013.
Despite not being much of a scorer in his four seasons, the midfielder posted 35 points on nine goals and 17 assists. Former coach Louis Bennett still believes Ciesiulka is one of the most tactically sound players he's coached and is excited to see where he fits in the MLS.
"His body of work that he has exhibited since he's been at Marquette has been fantastic," Bennett said. "I think he's one of the most talented midfielders in the country … I thinks it's a great opportunity and it's also good for the program and good for him. We've managed to place another person in the MLS which is fantastic."
Ciesiulka's MLS career begins this weekend as he heads down to Florida for the start of preseason and training.