LEARY: Women's basketball front court powering stellar season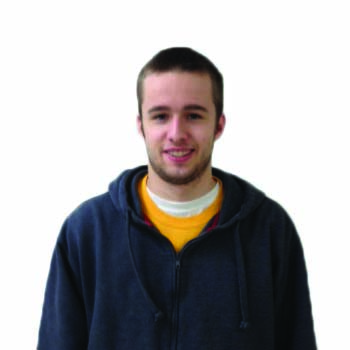 Before the start of the 2013-14 season, I challenged Terri Mitchell and her squad to turn things around.
In The Golden Eagle edition of the Tribune, the sports staff praised the men's basketball team for its past success and detailed high expectations and while panning the women's team for two years of futility and predicted minimal postseason success, if any at all.
Two months later, while Buzz Williams' men struggle to find any sort of identity, Mitchell's team has emerged as a legitimate title contender in the Big East.
How have the Marquette women, who have basically had the same roster for three seasons, turned things around? Their dominating post attack has propelled the Golden Eagles to an impressive 12-3 start with a 3-1 record in the Big East.
Senior forward Katherine Plouffe has completed the transformation from leader-by-default to the steady rock of the team at both ends of the floor. In just 12 games, the Edmonton, Alberta, native is averaging 19.4 points and 10.8 rebounds per contest. Both of those marks are team-highs. Plouffe scores efficiently too. She makes 52 percent of her field goals and a stellar 80 percent of her free throw attempts. She also leads the team in offensive rebounds with 50 (about four per game), even though she missed three games due to injury.
That being said, Marquette's low post supremacy stems more from its depth at the four and five spots than its star power. Junior forward Apiew Ojulu, redshirt sophomore center Lauren Tibbs and junior center Chelsie Butler combine forces to supplement Plouffe's steady dominance.
Ojulu has been the most effective of the group, starting all 14 contests she has taken part in and averaging 9.4 points (on 52 percent shooting) and 6.0 rebounds per game. Tibbs, who missed most of her freshman season due to a knee injury that earned her a medical redshirt, produces efficiently in limited minutes, scoring 5.1 points and pulling down 5.5 rebounds per game while shooting 57.4 percent in just 16 minutes per game. Butler, who has battled nagging injuries this year, is the biggest of the bunch at 6-foot-5, and makes the most of her 10 minutes per game.
This front court has dictated Marquette's identity as a post-oriented, power rebounding team. The Golden Eagles average 75.5 points per game without a shooter better than 33 percent from long distance. They still only shoot 40 percent from the field, but make up for that in the offensive rebounding department. They have out rebounded opponents by 115 on the offensive end this season and by 216 overall.
Throw in Brooklyn Pumroy's continued development at the point, and Mitchell's plan that began with the 2011 recruiting class (Ojulu, Tibbs, Butler, Cristina Bigica and Arlesia Morse) is finally coming to fruition.
While the men's team toils in obscurity, in serious danger of missing the NCAA Tournament, the women have quietly assembled a contender in the Big East and could turn some heads at the national level this March.
Leave a Comment