DPS warns students in light of rise in theft from motor vehicle, phone snatching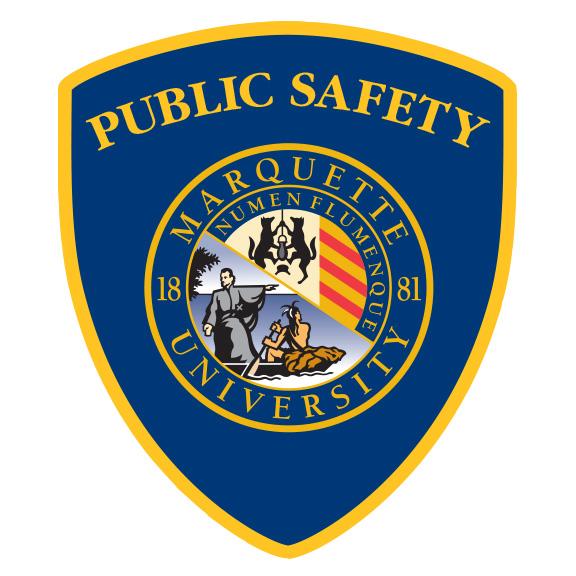 The Department of Public Safety is trying to warn students to keep their cars and cell phones safe, following several recent reports involving both items.
The most recent accounts of cell phone theft and theft from a motor vehicle in the DPS daily log both occurred Nov. 21, with the latter involving a non-Marquette victim.
Russell Shaw, the interim Director for the Department of Public Safety, said students can keep their vehicles safe with a series of simple measures.
"It comes down to a lot of common sense issues," Shaw said. "If you park under lighting, it would make it a lot easier. A bad guy doesn't want to be noticed. If you're parking in off-the-path-type spots, it certainly gives a lot more of an opportunity to break into a vehicle."
Shaw said one of the main reasons people might want to break into a car is because they see something of interest in it. He gave the example that if you have a gym bag sitting in the back seat, even if it's just gym clothes, someone might break in anyway just to see what might be inside.
Despite the thefts from vehicle reports the past few weeks, Shaw said theft from vehicle reports have been cut in half since 2012. Rather, the most pressing problem DPS is trying to deal with, he said, is people stealing cell phones right out of people's hands.
The Tribune reported in September that "phone snatching," a trend in which phones are stolen directly out of students' hands on the street, occurred over the summer. Five cell phones were reported stolen from students on the street between mid-July and the first week of the fall semester.
According to the DPS daily log, two cell phones were stolen in the past week. In a safety alert sent to students Friday, students were warned to be aware of their surroundings when carrying a cell phone.
"It's sad to think that you can't walk around with your cell phone out, but you have to be cognizant of who's around you because these cell phones are hot items and can be sold very quickly," Shaw said.
Jordan Holmer, a sophomore in the College of Engineering, said there are ways even after a phone is stolen for the owner to track it.
"Apple recently put a new feature in their latest mobile operating system called activation lock," Holmer said. "Even if your phone is stolen and wiped clean the thief will never be able to activate the phone without your Apple ID and password."
Holmer also mentioned both iPhones and Android devices have programs put in place to track down thieves, although thieves can take out the SIM cards and turn off the internet so the phone cannot be tracked any more.
Correction: In the Nov. 27 print issue of the Tribune, the headline stated "DPS warns students in light of rise in carjacking, phone snatching." It is corrected online to state "theft from motor vehicle" instead of  "carjacking." The Tribune regrets the error. DPS warns students in light of rise in theft from motor vehicle, phone snatching
Leave a Comment