LEARY: Experience, lighter schedule will help Mitchell regain winning ways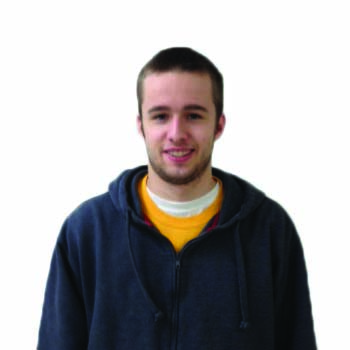 Throughout coach Terri Mitchell's 18-year tenure at Marquette, success has been a common theme.
However, the past two seasons for the Marquette women's basketball team have been anything but successful. Challenged by immense youth, crippling injuries and one of the toughest conferences in the history of collegiate sports, Mitchell's team floundered to a combined record of 30-33. With a new conference and an experience-laden roster, 2013-14 will prove an important litmus test of whether Mitchell is the right person to lead the Golden Eagles in the future.
Casual women's basketball observers at Marquette, especially underclassmen that weren't on campus until the 2011-12 season, may not realize just how successful Mitchell has been as a head coach.
In 17 seasons, Mitchell posted a career record of 326-204, and is without question the best record in program history. In that span, Mitchell amassed an impressive nine 20-win seasons. Marquette appeared in the postseason (NCAA or WNIT) 10 out of the last 11 years. Mitchell's squads excelled in the WNIT, winning it in 2008 after finishing second in 2006. Marquette saw less success in Mitchell's seven trips to the NCAA Tournament, with a combined 3-7 record and three separate trips to the second round.
Given that, it's fair to say that the past two seasons have not met Mitchell's standards.
Going into the 2011-12 season, Marquette lost five of its top seven players in minutes played and 83 percent of its scoring from the year before. Couple those losses with injuries to Katie Young, Courtney Thomas and Lauren Tibbs, and Marquette was neither deep nor experienced enough to compete in the Big East. The team went 4-12 in the conference and averaged 20.7 turnovers per game with then sophomore Gabi Minix at the point. The team suffered a few grizzly losses, including a forty-point home loss to Connecticut and a 95-42 road drubbing at the hands of Notre Dame.
Marquette returned all 11 players in 2012-13, but a freshman showed the most future promise for the 16-16 team. When Minix tore her ACL in the first game of the season, Brooklyn Pumroy stepped into the point guard role and ran it better than Minix ever had. Marquette still showed inexperience though, and lacked a true senior leader, since Sarina Simmons never stepped into that role. The team overcame a brutal conference that produced three Final Four teams to make the WNIT, but lost a home game to Northern Iowa in the first round.
Heading into this year, Mitchell has a team with significant, high-level experience for the first time since 2010-11. She has a legitimate All-Big East player and senior leader in Katherine Plouffe and guards like Arlesia Morse, Pumroy and Young with talent and experience to make a difference.
Most importantly, Marquette now has a conference that gives it a chance to grow and succeed without the specter of 50-point beatdowns from newly-departed Notre Dame, Connecticut and Louisville hanging over it. While the Golden Eagles were picked just fifth in the 10-team league this year, they have the opportunity to step forward and at least make a decent run in the WNIT.
For Mitchell, getting back to her winning ways will not only be vital for the future of the program, but for her future at Marquette.
Leave a Comment