Becoming an audio bookworm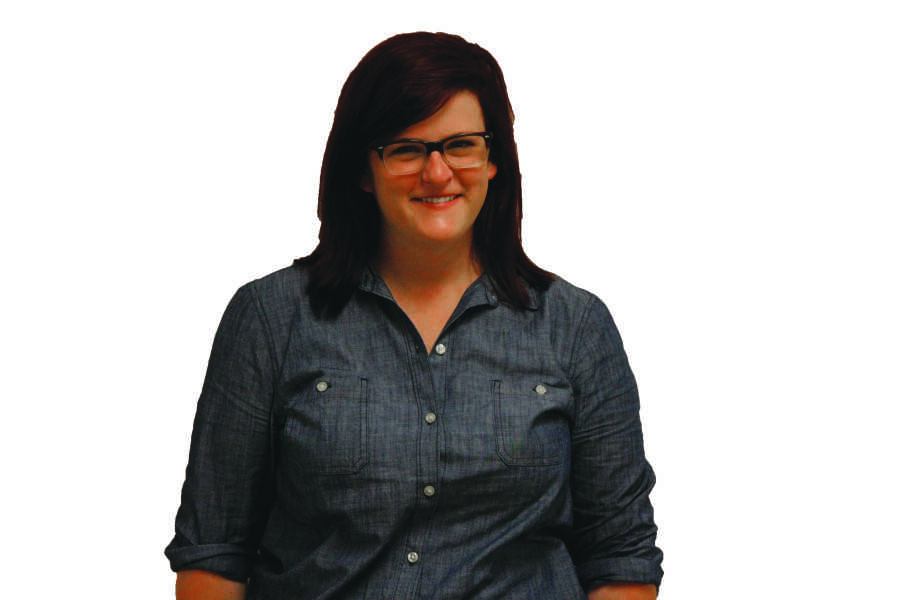 My love for audiobooks started through hours sitting wedged in the backseat of a Ford Windstar minivan sometime in the mid '90s.
If I was lucky on any particular Heffernan family road trip, I'd be squeezed next to a pile of duffle bags — if I wasn't, I became the middle of a football-lineman sandwich, fit between two big brothers.
It was a setup prone to outbursts of "get your foot off me!," "get on your side of the seat!" and the dreaded nuclear option "Move over or. I. Will. Fart. On. You."
But my parents had a secret step for non-proliferation: a book on tape, generally four to 20 hours of smooth-voiced narration that always left us quiet and attentive. We'd forget our brother's elbow jutting into our pillow space and were left merely anxious to hear what would happen next.
We cried during "Shiloh." I fought with my brothers over listening to "The Secret Garden" and "Anne of Green Gables," but was just as engrossed by their picks "Redwall," "Hatchet," "The Giver" and "Holes."
Best of all I loved the voice of Jim Dale, the unparalleled voice actor who narrates all seven Harry Potter books. I would listen to the recordings  before bed every night for years and at one point, if I ever got too steeped in my 12-year-old moodiness, my parents would even send me upstairs saying "go listen to your Harry Potter tapes!"
Unfortunately this story recently came out and my friends here at Marquette have taken to deploying the phrase when I get too worked up in games of flip cup.
But beyond developing my vocabulary and teaching me how to pronounce "Hermione" before any of my friends, this early exposure to great books and performances ignited what has been a lifelong love of hearing, reading and loving the audio versions of great stories.
The writer David Sedaris, who arrates all his hilarious books on audio, perfectly summed up one reason I love the format in an article in the New Yorker. "I love audiobooks, in part because I'm lazy and in part because I'm not."
It's so true. Audiobooks are great because I can listen walking to class, cleaning my apartment (if I ever get around to it) or just lying on my bed, eyes closed with a mind perfectly open to the idea of a nap.
Some books are just meant to be read aloud; I hunt for that moment when you discover the perfect match of a great narrator, equally great writing and a book that's at its best heard rather than read.
I will admit that not every book is best on audio — I once tried to listen to James Joyce's "Ulysses" and barely got through two chapters after hours of hurried dictionary breaks and replays of the same complicated sentences.
Rather the books that work best are typically more conversational, lyrical or dramatic.
I also think a funny book is always better spoken. When sharp comedic writing is matched with the perfect performer, you get that sense of timing and character that make the jokes come to life rather than just rattle around your head with slight recognition they're getting at something.
Case in point: Stephen Fry, king of dry British humor, reading Douglas Adams' sci-fi comedy, "A Hitchhikers Guide to the Galaxy." Fry's wry, oh so English reading gives the perfect Monty-Python timing to Adams' words.
Works by authors like Neil Gaiman (who often reads his own work), Terry Pratchett and "A Series of Unfortunate Events" by Lemony Snickett, read by the one and only Tim Curry of "Clue" and "Rocky Horror Picture Show," get the same perfect English delivery from great actors.
"Bossypants" by Tina Fey is made complete only when you hear her imitate the voices of Alec Baldwin, Tracy Morgan, Oprah and her own mother and get to hear her inflection making lines hilarious when they might  just read as straight in print.
Stephen Colbert, Steve Martin, David Rakoff, John Hodgman and Jon Stewart all read their own books with performances that when enjoyed via headphones are likely to get you weird stares as you laugh out loud on the bus, subway or sitting alone in your car.
Audiobooks are also perfect for a story written with a distinct voice, narrator or brand of dialogue. The best example I've heard is Jeremy Irons (the voice of Scar in "Lion King," if you don't know him) giving Humbert Humbert a truly chilling purr in his reading of "Lolita" by Vladimir Nabokov.
Never have I had chills or been so thoroughly creeped as when I was listening to that book.
Sissy Spacek's reading of "To Kill a Mockingbird" in the southern, innocent voice of Harper Lee's Scout and the full-cast production of Bram Stoker's "Dracula" featuring the Scottish lilt of Alan Cumming, the joyfully pompous Tim Curry and a host of great vocal performances make the novels all the more enthralling.
I feel lucky because we've come far from the cassette books-on-tape I grew up with. If you want to buy nearly any audiobook recorded in the last 10 years, it's just a quick iTunes download away.
There are also plenty of free ways to listen to books. Marquette subscribes to the Naxos Spoken Word database that allows students to access audio versions of public domain books for free. The site features outstanding performances from actors like Ewan McGregor, Benedict Cumberbatch, Ian McKellan, Judi Dench and Michael Caine performing everything from Shakespeare to Oscar Wilde and great works of poetry for students to access at any time.
There are countless podcasts and websites, like LibriVox, which have volunteers read classic books offered to the public for free. Though the readers can be a bit rough at times, like a version of Dracula I started that literally sounded like a Count Chocula with a cold.
But I've listened to lovely versions of "Jane Eyre," "Sense & Sensibility" and "The Portrait of Dorian Grey" thanks to volunteers who must have spent weeks in their basement talking to themselves for my benefit.
I am so glad I listened to audiobooks so young. I've heard so many ideas and stories I never would have sought out in print. I've fallen in love with the sound of an author. I've cried with the pain in a voice. And I've come to know there are few things better than curling up and listening to a good book.
Erin Heffernan is a senior studying writing intensive English and political science. Email her with comments or suggestions at [email protected].
Leave a Comment