GOODMAN: No pressure to have a 'college spring break'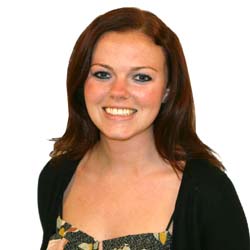 I've had some pretty unique spring break experiences over the years.
A family trip to Florida in the sixth grade consisted of watching "Rocket Power" reruns with my sister and sitting on the beach in sweatpants and coats due to a week of cold and dreary weather.
In eighth grade, the sun and snow in Breckenridge, Colo., got the best of me when my face became so burnt and blistered that I resembled some sort of reptilian monster and consequently didn't return to school for three extra days.
Park City, Utah, replaced Breckenridge my senior year of high school, but instead of second degree burns, the trip epically concluded with a friend being taken down the mountain on a stretcher.
Freshman year of college I visited my best friend at Lehigh University in Pennsylvania. I stayed in his fraternity house and spent most of the time cleaning (for my own sanity) and having Nerf gun battles with the brothers.
And last year I spent the week in Seattle doing yoga, drinking coffee and swearing to myself that I would never move to a place where being drenched 24/7 is the norm.
All of these trips were great experiences overall, and I'm incredibly thankful for the opportunities to have gone on them, but obviously, spring break just isn't quite my thing.
So when my original agenda to go to graduate school interviews this break got canceled, I didn't exactly jump to make plans. In fact, I've realized that most of the time a quiet week spent at home with family is the best way to refocus, recharge and prepare for the grind that is the second half of the semester.
Sure, there might be some jealousy upon hearing others' plans to go to Panama City Beach, abroad or on cross-country road trips, but I'm more than content to spend break in good old Geneva, Ill., with a book, endless supplies of cereal and my dog.
The "college spring break" stereotype can be somewhat overwhelming. Movies and television shows make it seem as if college students are supposed to use all the extra money they have laying around to go somewhere tropical, consume copious amounts of alcohol and participate in wet T-shirt contests.
If those things are appealing and you have the means to do so, then more power to you. But if that's not your ideal scenario for a week away from school, don't force it upon yourself.
Spring break is a great time to simply "do you." If that means going on a crazy vacation, that's fantastic, and I'll be jealous of your tan when you return. If you'd rather lie on a couch watching movies, that's cool, too. If you're spending your break doing service – whether it is with a Marquette-affiliated group or not – I commend you for choosing to give a week of your time to others. And if break will consist of job applications and interviews, I wish you the best of luck.
Personally, I plan to exercise, read a lot, spend some quality time with my family, take some day trips to Chicago and re-establish my love affair with The Sims. Maybe I'll catch up with some old friends, but after almost four years of college, I've learned that having a successful break no longer depends on how full my social calendar is.
No matter what you intend to do next week, though, don't let the pressures of a "college spring break" dictate your plans and attitude. Remember to "do you" and you'll come back more than ready to finish the semester strong.
—
Brooke Goodman is a senior studying journalism and political science. Email brooke.goodman@marquette.edu with anything you'd like to see her write about. 
Leave a Comment