EDITORIAL: A call for a conversation about the journalism curriculum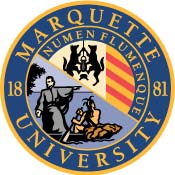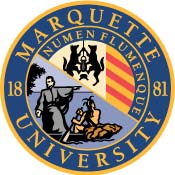 We hope you enjoyed the national media's election coverage Tuesday night. Amid all the touch screens, virtual Senate chambers and New Year's Eve-style poll-closing countdowns, it was easy to forget that millions of jobs, same-sex marriage and the rising national debt were on the line. And as we watched the election results holographically roll in, it became increasingly clear to us that something else was on the line, too: the quality of the coverage itself.
Last weekend, four members of the Tribune's editorial board attended the annual National College Media Convention in Chicago, an event that brings together student media leaders from around the country for one weekend of info sessions and instructional seminars. We learned a lot.
In seminars such as "Narrative on Deadline" and "How to Cover Tragedy Accurately and Ethically," we were taught practical skills that we've already started putting to use. And alongside sessions like "10 Tips for Supercharging Your Personal Brand," "Dazzle your Digital Resume" and "Don't Be a Twidiot: 5 Ways to Make Social Media Work for You," we were pleasantly shocked to find hours of advice on actual reporting techniques, such as making public records requests under the Freedom of Information Act.
What struck us most, however, was the sheer intellect of our peers. Other students, often from schools and journalism programs much smaller than ours, asked in-depth, articulate questions on topics we were only being introduced to. We were humbled by the efforts of our fellow journalists, but even more eye-opening was the realization of how comparatively little we know.
To be clear, our intention here is not merely to bemoan perceived gaps in a program in which relatively few students enroll. We recognize, rather, that journalism is changing and that those changes have implications for everyone.
Tuesday night's election coverage was unfortunately just one symptom of the declining quality of reporting overall, regardless of the form in which that reporting is presented. It's a trend that even national media figures are picking up on.
"We don't have experienced reporters. We get rid of them and get low-priced novices who have never traveled and have no understanding of what they're writing," New York City Mayor and Bloomberg News owner Michael Bloomberg said in an interview published in this month's edition of The Atlantic. "So I think we've dumbed down, and it's not good for society."
That dumbing-down is indicative of a fundamental change in focus among media industry leaders, argued Gene Weingarten in a Washington Post column last June.
"Now, the first goal seems to be self-promotion — the fame part, the 'brand,'" Weingarten wrote. "That's because we know that, in this frenetic fight for eyeballs at all costs, the attribute that is most rewarded is screeching ubiquity, not talent. … It is why the media superstars of today are no longer people such as Bob Woodward, who break big stories, but people like Bill O'Reilly, who yell about them."
Regardless of correlation or causation, we have noticed a similar change in focus in Marquette's own journalism program. The journalism curriculum was overhauled last year, and like all curriculum changes, it has not been met with unanimous approval.
Courses that once focused on the nuances of news writing and beat reporting now teach students how to write the most gripping cover letter and create the perfectly polished LinkedIn profile. We were once taught to prioritize context, fairness and critical thinking. Now, re-tweets, pageviews and self-promotion come before all else.
We do not presume to grade the curriculum's effectiveness here; that must be done, in time, by administrators and faculty members. We do, however, recognize frustrations among students that cannot be ignored.
This editorial, then, is a call for the start of a conversation. To College of Communication Dean Lori Bergen, journalism department Chair Karen Slattery and the rest of the journalism faculty, we hope to discuss our journalism program and its effectiveness with you over the next several months. Any curriculum change, after all, must be evaluated in terms of the value of a degree, as it applies to not only a job after graduation but a life-long career and passion.
In a 2009 ad entitled "Jesuit 2.0," Marquette pointed out the problem of "Too much content, too little context" and asserted that "a Jesuit education helps students challenge, analyze, discern." That ideal, most of all, is our goal, and in the months to come, we hope you'll join us in making it a reality.