MANNO: No-Shave November worth the whiskers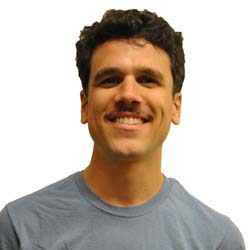 I'll take any excuse to keep this mustache for another month, and No Shave November makes it especially forgivable. If you're in the same boat, you might as well make it count.
As fate would have it, my roommate Andrew and his sibs started the aptly named "No-Shave November" non-profit to do just that. The hairy cause started in 2009 with around 20 or 30 participants as a quirky way to raise cancer awareness and cash for research via all things hair – 100 percent of profits benefit the American Cancer Society. Today, it continues to grow and curl, with participation and a presence on the web from Facebook and beyond.
The Hills are upping the ante this year by selling (awesome) t-shirts and bracelets on the website.
Now I shouldn't say for sure the mustache will stay – I'm thinking of starting with the clean canvas approach, just to see how illustrious a face I can create in 30 days. We'll see. And that's the point, right? Having fun with a cause doesn't make its impact any less significant.
"When something's fun, people become competitive and make a big deal out of it," Andrew said. "It gives people something to talk about, and word of mouth spreads things around."
The fun has become impressively widespread. The site has hits and donations from around the world, spanning from Wisconsin to the United Kingdom. And one fraternity in Virginia bought around 100 bracelets for its own Novembeard competition.
"A lot more people are personally reaching out, especially in the workplace this year," Andrew said. "I just got two messages earlier today to put fliers up at their work. They want to join our campaign and get the word out."
I love these sorts of things. You know, they aren't necessarily "incentives" for donations to a particular cause – this word gets a bad connotation during election seasons. Rather, they put a lighthearted spin on tackling a serious matter.
It's the same as running a 5K, or competing in a pie-eating contest. Getting your cheeks covered in whipped cream doesn't make the contribution any less noble.
There are lots of ways to go about this no-shave business. Maybe I'll let it go all out, giving me a prickly chin beard after a few weeks. I could go for a pocket-sized grooming kit, snipping away every morning in place of a shave. Or I could target my no-shave, going for the solo mustache or some Irish chops.
Any level of scruff will do for the cause, Andrew said. I'm shooting for somewhere between fruit fuzz and a Brian Wilson megabeard.
"A lot of people look pretty goofy," he said. "But it begs the question, 'why haven't you shaved?' Well, it's for a good cause."
And no worries to you, Stan Sitwells – you can always donate without growing it out, buy a wristband and t-shirt or just give beard-growing the old college try. And this isn't just about beards: willing women can participate, too, of course.
It's a great idea for a great cause. I think Andrew sums it up pretty nicely: "People like to take pride in their scruff."
Have access to the interweb? Stop by the website, http://www.no-shavenovember.com. Look for the mustached logo with the porkpie hat on Facebook and join in. Have some cash? Buy a shirt or a bracelet and chip in on the donation page. Broke but prone to hair growth? Post fliers around the office. Put a picture online by tweeting at the group, posting on the Facebook wall or sending it directly to the website.
There's my shameless plug, folks. Just remember: with proper care and a little water, you and your beard can take us a step closer to eliminating our generation's Godzilla monster of health problems. Happy grooming.
View Comments (2)