Pete Green forms exploratory committee to explore committees to make explorations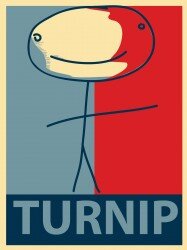 UPDATE: Further hinting at a potential run, whatever the run may be, Pete Green has formed an exploratory committee to explore committees to make explorations.
Green got the idea from the search committee to search for committees to make searches. He would still not confirm whether or not he was running – whether that be for MUSG president, a run at Valley Fields or maybe running new software on his computer. Or running his dishwasher.
————————————————————————-
Jan. 27: Following similar actions by Wisconsin Gov. Scott Walker and former Florida Gov. Jeb Bush, Pete Green announced Tuesday that he is forming a committee, which commentators speculate points to another potential run, though it is unclear of what the run is.
The committee, Freedom Revival Initiative for Marquette Freedom Revival and Freedom, or FRIMFRAM, did not specify what exactly Green would be running for. Many speculate it is for Marquette Student Government president, but it is also possible that it is for a casual run around campus, as he consistently beats University President Michael Lovell in races, or possibly running his dishwasher, as he hasn't done that in a while.
The committee consists of Green and no one else. Updates to follow as The Turnip continues to monitor Green's movements as we approach election season.
Leave a Comment