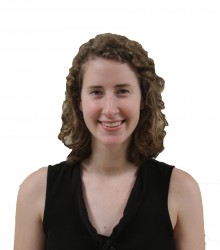 There are 19 months left until the big day and the field of presidential candidates is starting to heat up. Four possible candidates confirmed their intention to run which gives people something to either cheer or groan about.
For some, this is a great time to get involved in the political process by supporting a particular person while other Americans may consider moving to Canada just to get away from the impending muckraking and mudslinging.
Presidential campaigns and the efforts leading up to the election seem to take over politics and not always in the best way. While election season gives ample fodder to media outlets and shows like Saturday Night Live, it also gets hung up on what could be in the future, and not necessarily what is happening in the now.
This obsession with future plans and actions transpires every election cycle and prompts presidential hopefuls to be forward thinking. In this cycle, however, there will likely be even more of an obsession with the past as the probable field boasts former Secretary of State Hillary Clinton and the brother of a former president, Florida Gov. Jeb Bush.
Both have seen their fair share of dramas resulting in public derision, of late news that Bush registered in 2009 to vote as Hispanic and the great personal email debacle for Clinton. Most recently, Clinton bought a burrito bowl and no one noticed. All right, so this last one was not very dramatic but if this is all newspapers can write about, it's too early to get caught up in a still-developing field.
There's definitely some new blood in the hunt, which could be what the American public wants. Someone without a big history has its benefits yet there are drawbacks with newbies vying for the leader of the free world position.
The thing is, we have the next year or so to debate the issues and the likely non-issues. People will continue to drop in while others drop out. That is just the natural, confusing and unpredictable course of things.
Being dead set on any one candidate or caught up in the mundane buildup to the primaries is comparable to that ever-familiar feeling of senioritis not restricted to just seniors. It's like getting super caught up with graduation plans when you haven't gotten past first semester midterms and feeling a resistance to anything work-related. You could feel like you have everything set up come May 18, but things shift so quickly and there is still a lot to do before you can really be done.
By the end of it all, you just want to quit and don't really care about the outcome – not what we want regarding the election of the next president.
Sure, campaigns will try to barrel through the next year or so but that takes one out of the present. Things do and will change, especially with so many possible candidates and debates to be had in the ever-changing now. The future will be here before you know it, and that by itself is a daunting prospect.
For now, let's try to temper ourselves when it comes to the far-off elections and not take what happens now too seriously. Sure, maybe take a shot every time Benghazi is brought up in an interview with Clinton or when the relative newbies make themselves seem ridiculous but understand that it's just the start.
With 19 months until the presidential election and just five weeks until graduation, we still have a long way to go.