A white SUV slammed into the front of the Al McGuire Center at 9:08 a.m. Tuesday.
One staff member received minor injuries and was treated at the scene. The driver of the vehicle is not affiliated with Marquette and did not sustain serious injuries from the collision, according to Marquette University Police.

Officials said there is no criminal behavior. The driver lost control of the vehicle while heading south on 12th Street and ran up on the sidewalk. The car also knocked over a pole on 12th and Wells streets.
No citations have been issued at this time.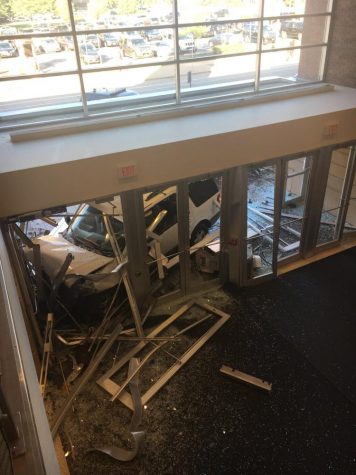 Photo by Courtesy of Julia Pagliarulo