Summerfest v. Lollapalooza: a station divided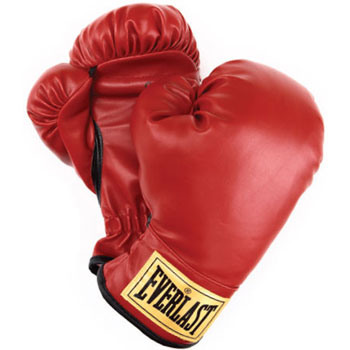 The Marquette Radio staff is weighing in on the Midwest's two biggest music festivals – Summerfest and Lollapalooza. It seems the great Wisconsin versus Chicago debate even applies to music at Marquette.
We've reached the home stretch of the school year; tests are non-stop, final papers are appearing on the syllabus, and projects are a dime a dozen. Perhaps more important to any music fan though, are the distraction that both Lollapalooza and Summerfest provided last week when they announced their lineups (mostly complete) and allowed the scrutiny, or lack thereof, to begin.
Lollapalooza, which is held August 1-3 in Chicago's Grant Park, boasts an impressive number of acts in a short three day period. Unfortunately, the buzzword surrounding Lolla 2014 has been "recycled" and the proof is in the pudding here as headliners Eminem, Arctic Monkeys, and Skrillex have all played at the festival in previous years. The announcement of Outkast as a major headliner for Saturday night, saved face for C3, the festival organizers, but Lolla's real strength this year is their mid-tier artists, which include Lorde, Nas, and the potential pairing of Chance the Rapper and Childish Gambino, in what will be an expanded role for Chicago's rising MC. As per usual, three day passes sold out before anyone had time to register a click on the "buy now" section of Lolla's website and prices for single day passes were raised to $90.
Summerfest, which takes course over the last week of June, into the first week of July in Milwaukee once again brings a wide range of acts that somewhat mirrors Lolla's lineup. One doesn't have to scroll too far down the Summerfest musicians page before they hit Nas, Outkast, and Trombone Shorty & Orleans Avenue, Outkast being the only group that requires additional fees. Given that Summerfest was also able to deliver Girl Talk, Gary Clark Jr., B.o.B., Fitz and the Tantrums, Jake Bugg, and Tegan and Sara for pennies to Lolla's dollar, the value argument isn't even one worth having.
At the end of the day, I have to say that Summerfest speaks to my funds low cash situation. However, I would disagree with those who choose to call Lolla weak. While Lolla has had much stronger showings in past years, they seemed to have snagged some interesting acts.
— Justin Hauter, Assistant Music Director
Lolla has an impressive lineup this year. Highlights include the ubiquitous headliners OutKast (seriously, they are everywhere!), Lorde, Arctic Monkeys, Foster the People, Kings of Leon, Young the Giant, Blood Orange, and Nas. It's held in Chicago, which some people would argue is a cooler city to visit for a festival. I disagree- summertime in Milwaukee is hard to beat! I always feel as if Lollapalooza, much in the same way as Coachella, is for young, hip people who will judge you if you don't know every single act that is on the lineup. Who wants to go to a concert and be judged? Not me.
And that's why I'm a Summerfest girl. There's a lot more mass appeal to Summerfest- people like my dad (and let's be real, me) can go see acts like Kool and the Gang and Styx and not have to feel silly. It's a welcoming environment where people care more about what beer you're drinking than your musical taste. That said, there are certainly some more current up-and-coming artists to see at Summerfest as well. Alt-rock and indie pop are well-represented at Summerfest, with such acts as New Order, Kongos, Fitz and the Tantrums, and Neon Trees performing. There's a healthy dose of hip-hop and rap as well. including OutKast, Nas, Ludacris, and B.o.B. And thats just the grounds lineup!
— Katie Padilla, Assistant Promotions Director
Now that I have had the chance to cool down because the Lollapalooza tickets sold out again, I can tell you which Midwest lineup reigns supreme. It's a fight between the Lolla and the Summerfest lineups, which both will offer different atmospheres with artists that fit very different age groups – though both have your token drunk concertgoers.
I'm loving the Lollapalooza lineup, and it isn't because the three-day summer concert will be in my hometown of Chicago. Trust me, the horrendous traffic that results from shutting down such a large space for Lolla is a hassle for residents on either side of Lake Shore Drive.
I'm excited that Lolla offers a perfect array of artists I love EVERY DAY and that fans will be energized all day long thanks to this lineup. On Friday, I suggest people check out include; Wallpaper., Vic Mensa (who I went to high school with and is continuing to make high quality music), Iggy Azalea, Lykke Li, Eminem, and The Arctic Monkeys.
Saturday it's all about Rich Homie Quan (why not?), Grouplove, Nas, Foster The People, and Outkast. If you are going August 2, you must see Outkast. That's not a suggestion, it's necessary. Sunday will end the three-day bash with a bang; Betty Who, The 1975, Flosstradamus, Chance the Rapper, Cage the Elephant, Young the Giant, Childish Gambino, Kings of Leon, and Skrillex.
While this lineup fits the tastes of a younger audience, it will put a lot people, no matter the age, in a very good mood. For those who love hip-hop, I urge you to watch an indie band on another stage to occupy your time until another one of your favorites performs. Enjoy Lolla for me if you do go. I'm sure you'll leave with a few stories from the Windy City.
— Claire Moseley, Assistant Promotions Director