Men's lacrosse faces No. 1 Denver for BIG EAST regular season title
Hang on for a minute...we're trying to find some more stories you might like.
Marquette men's lacrosse concludes its regular season Saturday with a chance to win the school's first BIG EAST regular season championship. Standing in the Golden Eagles' way is No. 1 Denver, a team that hasn't lost a conference game since it joined the BIG EAST in 2013.
"We still have a great opportunity in front of us," said Marquette head coach Joe Amplo. "We have to take advantage of it. It's as simple as that."
The Golden Eagles are looking to bounce back from a terrible outing against then-No. 16 Duke. Marquette lost 16-1, the worst offensive output in program history.
"I don't know if there is a right way to respond to it," Amplo said. "I just go to the only way I know how, to be honest, and tell the guys, "Listen. You got your butts kicked. There's no mystery around it. The reason you got your butts kicks was one, Duke is clearly better than you – that's obvious – and two, you guys didn't show up and perform.'"
Connor Cannizzaro is the Pioneers' biggest star and a serious candidate for the Tewaaraton Trophy. He leads Denver in scoring with 36 goals and 20 assists, good for 11th in Division I in points. He scored three goals and one assist against Marquette last season.
"The only thing (the seniors) haven't done in their careers is step into the arena and compete and win against a big team," Amplo said. "That's a mystery I can't figure out yet. As I told them,  'Last week, we had a great game plan. You guys knew exactly what they were going to do. They did exactly what we said. You guys were prepared for it and didn't perform. It's going to be the exact same thing this week … It's up to our seniors to step up."
If Marquette wins, it locks up the top seed for next week's BIG EAST Tournament. The loser of this game will be the second seed.
"We've got nothing to lose," Amplo said. "No one expects us to beat Denver. Denver, maybe they're going to look at the Duke game and say, 'Those guys aren't as good as what people thought.' Maybe we're not, but our guys have an opportunity to play better, to play with an edge and pissed off."
Marquette will play either Villanova, Providence or Georgetown in the first round depending on the results of this weekend's games – Marquette at Denver, Georgetown at St. John's and Providence at Villanova. St. John's is the only team that is eliminated from BIG EAST Tournament contention.
If St. John's and Providence win, Providence is the third seed and Villanova is the fourth.
If Georgetown and Villanova win, Villanova is the third seed and Georgetown is the fourth.
If St. John's and Villanova win, the Wildcats will be the third seed, and the fourth seed will depend on goal differential. Providence will be the fourth seed if Georgetown loses by two or more goals. If Georgetown loses by one goal, the Hoyas will be the fourth seed.
If Georgetown and Providence win, Villanova is the third seed if it loses by four or less, Providence is the third seed if it wins by five or more and Georgetown is the fourth seed only if Villanova breaks the tie.
Denver is the second No. 1 the Golden Eagles have played this season. The other game was against Notre Dame, which lost the top spot in this week's poll after a loss to No. 10 North Carolina. The Golden Eagles took the Fighting Irish to overtime but lost 8-7 after a Matt Kavanagh goal.
Face-off is set for 2 p.m. from Denver and can be watched on CBS Sports Network.

About the Writer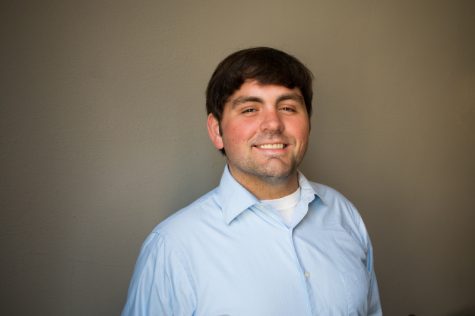 Jack Goods, Sports Editor
Jack Goods is the sports editor of the Marquette Wire, covering the men's soccer, basketball and lacrosse teams. He is a senior from Buffalo, New York...