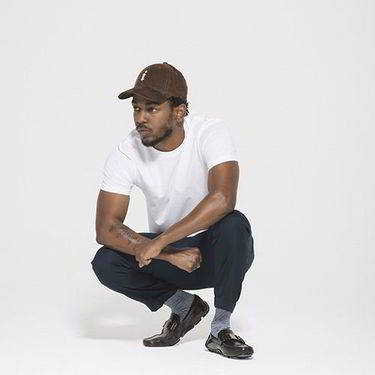 "Kendrick Lamar" is not synonymous with "mediocre". Fans and critics alike who have written their thoughts of concerts past have yet to mention anything negative about neither his stage presence nor the list of hits he chooses to play. Dubbed "King Kendrick", the Compton native rapper and top dog of record label Top Dawg Entertainment (T.D.E.) came back to Milwaukee for his first time since 2012. Back then Lamar entertained about 2,000 fans at The Rave, three-years later he's showing out in front of 23,000.
Since 2012 he has been proclaimed the "king of west coast rap" by hip/hop critics and some of the best hip/hop artists past and present. Lamar's debut album, Good Kid, M.A.A.D. City, was released only one month after he visited The Rave. That album produced hit after hit, even earning him a Grammy nomination including Album of the Year, while also being considered one of the most artistically intelligent albums of his genre's history.
Four months after releasing his critically acclaimed sophomore album, To Pimp A Butterfly, Kendrick Lamar is now a headliner for Milwaukee's 2015 Summerfest. He brought confidence, skill and flow to put on a very impressive hip/hop performance. Fellow T.D.E. member Schoolboy Q opened the show, fueling the initial energy. Once Q finished his short set, the instrumental to "Money Trees" began and Kendrick Lamar walked on stage beginning his verse – the Marcus Amphitheater erupted. Fans in the upper lawn section dang-near tackled security to get into the empty bleachers twenty-five-feet closer.
Lamar kept the energy at a high level through "Backseat Freestyle", into "Swimming Pools (Drank)", and even his verse in "F*ckin' Problems". Lamar eventually brought the jumping fans to a slow sway, serenading them with "Poetic Justice" (minus Drake). He raised the sound back up for an intense, fan-involved "m.A.A.d. city", which could possibly be the highlight of the entire concert.
Those who came wanting to hear more of To Pimp A Butterfly (TBAB) were a bit disappointed, only got 'i', 'King Kunta', and 'Alright', with a snippet of 'Hood Politics' as an encore -Yes! There was an encore! Though the entire show was relatively short, overall each hit was performed beautifully.
Lamar's performance was worth every minute. He put passion into every song, played songs everyone knew, included fans and showed his appreciation for them. His live band seemed to make no mistakes and, in general, Kendrick makes a genius move by choosing to use a live band for all of his performances. Special mention to the screen behind the band that played out a movie following the story of each song, again, a genius move on Lamar's part.