Golden Eagles fall to Ohio State in first non-conference test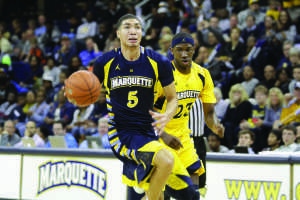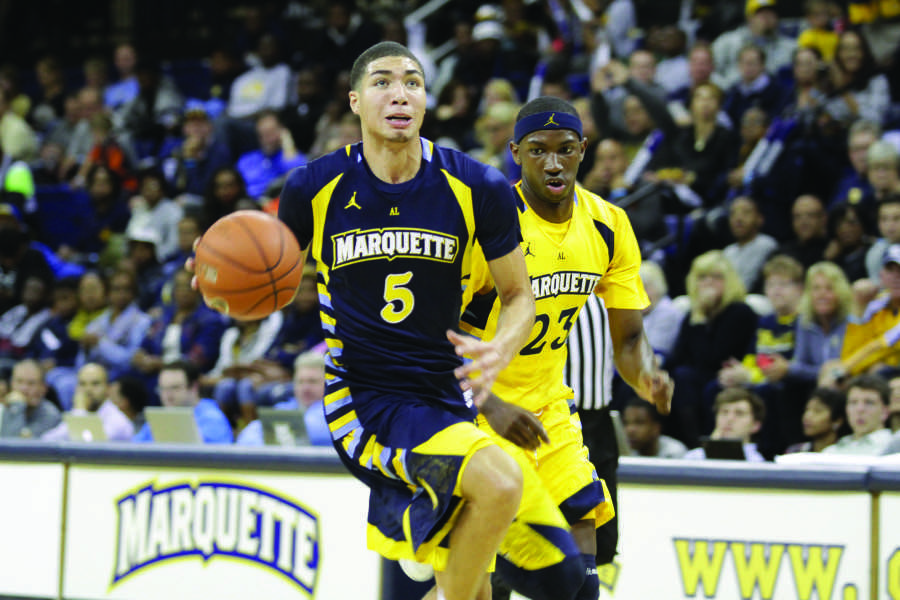 The Marquette men's basketball team finished its home-and-home series with the Ohio State Buckeyes Tuesday night, as the team lost 74-63.
Ohio State exploited Marquette's poor 3-point defense as well as its lack of size. The Buckeyes started out 6-of-7 from behind the arc in the first half and finished 7-of-12. Marquette was looking for the 3-pointer in the second, and Ohio State made the team pay in the paint. The Buckeyes scored 32 points in the paint, 20 in the second half alone.
Despite its lack of size, Marquette's "big man" Steve Taylor, Jr. had a career day. The junior forward scored 20 points on the day, 10 of which came in the first half, and brought down seven rebounds.
Graduate student Matt Carlino was the only other Golden Eagle to hit double digits, as he had 10 points, six of which came in the first half.
Overall, Marquette shot a respectable 46 percent from the field. The team took 23 3-point attempts and hit eight of them, good enough for a 34.8 percentage.
Marquette looked to be on solid footing in the second half when the team entered the bonus just down 11 points. But the Buckeyes started playing more disciplined defense and kept the Golden Eagles off the line. Overall, the two teams just combined for 17 free throws, 13 of which were taken by Marquette.
Ohio State were also able to take advantage of some costly Marquette mistakes. The Buckeyes scored 20 points off of 16 Golden Eagles turnovers. But Ohio State was also able to take advantage of two Marquette miscues. Sophomore Jajuan Johnson's missed dunk and Taylor's turnover both kick started Ohio State runs.
The Golden Eagles return home to take on Nebraska-Omaha Saturday. Tip-off is at 1:30 at the BMO Bradley Center.
Leave a Comment