Marquette University has proven to be a school that hosts hard working men and women who strive for a better future. They are dreamers who pursue a well-rounded education in the hopes of achieving their goals. From this institution, thousands of alumni have already graduated. Many have gone on to become influential figures in different arenas such as politics, sports, business and entertainment.
As the 2013-2014 school year comes to a close, thousands of other Marquette graduates will soon enter the real world in the hopes of moving on and making their dreams a reality. Six former alumni share their stories and experiences from their time at Marquette around campus, grabbing Real Chili and building long-lasting friendships.
Sarah Harms (Arts and Sciences, '85)
"My favorite memories are from my membership in the Marquette University Sailing Club.
"At the annual Pere Marquette Regatta, Saturday mornings were usually cold and, hopefully, windy. Student sailors from the four or five universities would be dressed in their wetsuits and lifejackets as everyone enjoyed the breakfast of champions: bowls of Real Chili and crackers, coffee, and pony kegs of Pabst beer (Wisconsin was still an 18 state in the early 1980's). After the race course was set and the skippers' meeting completed, teams of two headed for the boats. We'd usually sail two races, take a break for lunch — more chili and beer — and then sail a final race. We'd do it all again on Sunday before everyone headed back to their home school.
"We'd sail in all kinds of weather – rain, high wind, no wind, but it was always cold. One year, we even sailed during a snow storm. It never really mattered which school's team won each race. We competed for bragging rights at the Saturday night dinner and for the sheer joy of being on the water. Racing made us better sailors, better sportsmen, and gave us an excuse to forget about homework and exams for a weekend."
Sarah is the vice president and project manager at JPMorgan Chase & Co. in Columbus, Ohio.
Mary Harms Lempke (Arts and Sciences and Education, '85)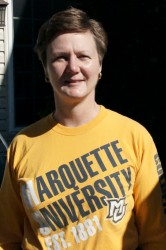 "One of the best memories were the MU Fall Block Parties held on the grass in front of Lalumiere. Marquette was an '18 state' at the time. The brewery trucks would back in and unload kegs of beer, those with wristbands from showing their driver's license would enjoy a glass. Brats would cook. Music would play. Father Naus would become Tumbleweed the Clown and play his guitar and make balloon creations. MU students would work the day and gain a t-shirt in the process. I worked every Block Party after my freshman year!
"The MU Sailing team is another great memory. The team was what brought me to Marquette. I sailed and raced growing up and continued this at Marquette. I became the Social Chair and arranged to have Pabst Brewery not only donate the kegs to our annual Pere Marquette Regatta, but also the huge welcome banner. One memorable Pere Marquette Regatta the winds were blowing over 20 knots. I skippered the A team and my sister Sarah skippered the B team. My older brother, Mike, also a racer, had already graduated from Marquette. With our all-women crew we were highly undersized. Our competition from schools such as UW Madison and Notre Dame were huge guys compared to us. Out on the course they tipped one by one and yet we never once capsized our FJ's. It was a huge accomplishment. As women we're usually never the crew let alone the skipper!"
Mary currently resides in Dublin, Ohio, with her husband, Chuck Lempke (Political Science and Business '85). They met 29 years ago while both were studying at Marquette. She works as a substitute teacher for Dublin City Schools.
Sandra Caro (Business, '87)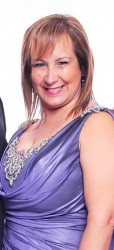 "I was Secretary for LASAMU, the Latin American Student Association. I was in charge of organizing a career day for minority students. What an experience! Here I was, a sophomore, having contact with Human Resources Directors from very important companies, Fortune 500 corporations from all over the world. It was a huge success! The person I am today is all thanks to Marquette, all the experiences, all my leadership skills, my successful career as a hotelier in Puerto Rico, the difference I am making in the world. Absolutely everything. I am very grateful! Many students found their first job through this Career Day and many of them still thank me for putting this event together. I still organize all kinds of events."
Sandra lives in her native Rincon, Puerto Rico, as the owner of the local Villa Cofresi Hotel and a public relations firm.
Ted Lempke (Arts and Sciences, '12)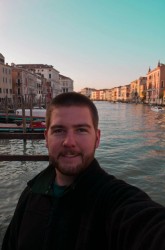 "One of the most memorable experiences I had at Marquette was waking up early on a basketball game day, heading down to the arena and waiting in line for a few hours just to get a great seat. I really enjoyed going to the games!
"I was also involved in the sailing team while I was there. Being able to host our own regatta, the Pere Marquette Cup, was an incredible experience. It took a lot of work to get it together but, in the end, it was well worth it."
Lempke is currently working for a private security company in New Albany, Ohio.
Joshua Arter (Communication, '12)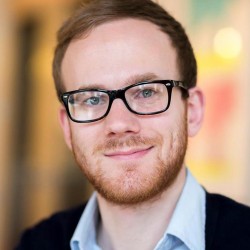 "My fondest memory of Marquette was move-in day. It was the first day of my future. It was exciting and frightening all in the same moment. I was able to explore campus, find out about all the opportunities to get involved, and it was the first urban setting I ever lived in. It put me outside of my comfort zone, but it also forced me to find out just who I was. The friends, the experiences, and most importantly, the education I enjoyed are second to none. I couldn't be more thankful.
"I graduated in December, 2012. My major was advertising, minor was marketing. I am currently a Communications Specialist for Centare, a software development company in Brookfield. I'm also an avid Milwaukee blogger, one of the co-founders of #ThanksfortheLoveMKE."
Fisher Reynolds (Arts and Sciences, '13)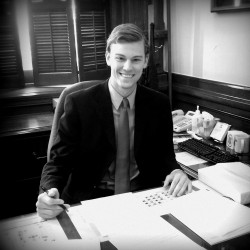 "My time at Marquette helped me to grow in countless ways. In my experience, the university's mantra, 'Cura Personalis,' extended beyond the classroom and directed my entire life. Marquette taught me who I was and how to constantly ask myself, 'how can I be the difference?'
"I have so many fond memories from my four years at Marquette. The first of these came during my freshman year when I auditioned for The Naturals. It was my first real activity in college and I remember how badly I wanted to be a member of the group. I barely knew how to prepare for the audition and my mind was filled with so many thoughts: 'Am I good enough?', 'Do I have the time?', 'Will I fit in?' I remember being the only freshman to audition that fall and my nerves kicked into high gear when I realized that if I made it, I would be the only freshman amongst a heavy majority of upperclassmen. I calmed myself in the audition room and remember being asked to sing a prepared piece… (I had not prepared for that). How about 'God Bless America?'
"I sang the patriotic tune and left feeling fairly confident. I had to wait through the weekend before I heard anything, though. Of course I calmed my rattled nerves as any freshman would in some house off of Kilbourn Ave. with my entire wing from O'Donnell Hall. The next Tuesday finally came with good news… I was in the group and I was so thrilled. Over the next four years, we worked to make the group better in every aspect and by the end of my senior year, I realized how much we had accomplished. In my last semester we traveled to Miami University in Ohio to participate in their a capella invitational concert, we auditioned for NBC's 'The Sing Off,' and we accomplished our biggest goal by recording our first EP, "The Kilbourn Identity." My experience with The Naturals was certainly one of the highlights of my time at Marquette and I made some of my closest friends through it.
"Upon leaving Marquette, I accepted a job back home in Texas in the lieutenant governor's office. As the lieutenant governor's travel aide, I have the unique opportunity to spend each day with him. I brief him on all the events we attend throughout the state and I make sure that he has everything he needs at all times. Without Marquette, who knows if I would even have this opportunity."