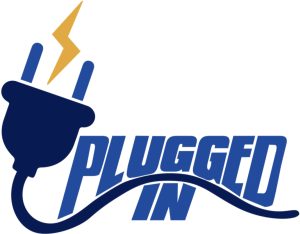 Plugged-in is your one-stop shop for all things Marquette Athletics from the past seven days. Look for Plugged-in every Monday morning.
---
Volleyball Are Champions Again
In a 2-0 week, Marquette won its third consecutive Big East regular season title.
CHAMPIONSHIP POINT!!! @BIGEASTChamps#WeAreMarquette | #NCAAVB pic.twitter.com/DvrusVn94f

— Marquette Volleyball (@MarquetteVB) November 19, 2023
Marquette finished the regular season 20-9 and 16-2 in Big East play.

Men's Basketball Wins Big on the Road
In its first true test of the season, No. 4 Marquette travelled to Urbana-Champaign and took down No. 23 Illinois Tuesday night.
The Golden Eagles' defense held the Illini scoreless from the field in the final 3:12 of the game.
"It just shows how bad we want to win," junior guard Kam Jones said. "I know it's not easy to come in and do that against a Top 25 team with a good crowd behind them. They want to win too, so that showed our experience with each other and our will to win."
Senior guard Tyler Kolek finished with 24 points, six rebounds and four assists in the win despite playing through an ankle injury.
Jones and senior forward Oso Ighodaro also netted 15 and 13 points respectively.

Women's Basketball Runs up the Scoreboard — Twice
The Golden Eagles defeated two teams by a combined 95 points in a 2-0 week.
Marquette earned its first road win

of the season after defeating IUPUI Wednesday night by over 30 points.
In the 92-58 win, sophomore guard Kenzie Hare led Marquette offensively, netting 22 points and tying a career-high five makes from beyond the arc.
The Golden Eagles then traveled home to Milwaukee and took down St. Peter's 96-36 Sunday afternoon, shooting a season-best 57.4% from the field and 56% from the 3-point line.
Five players — Jordan King (21), Hare (19), Liza Karlen (17), Frannie Hottinger (MU career-high with 16) and Lee Volker (12) — finished with double digit points for the third time this season.

Up next
This article was written by Kaylynn Wright. She can be reached [email protected] or on Twitter @KaylynnWrightMU.