Freshman Popovic still finding ways to fit in on women's tennis
There are two freshmen on Marquette's experienced women's tennis team. One, Andrea Amortegui, came from Florida. The other came from much farther away.
Natalija Popovic hails from Cacak, Serbia, about two hours outside of Belgrade, the capital. According to Tennis Europe, Popovic's best international ranking was No. 36, a mark she attained by winning two singles titles and one doubles title.
Despite her accomplishments, Popovic couldn't turn pro because she didn't have enough money. Instead, she came to Marquette, hoping to chase both an education and her dream.
"If I stayed in Europe, you can't be student athlete," Popovic said. "You can only be (sic) student. We don't have sports in our universities."
Unlike most other international players, Popovic was not recruited through an international agency.  "(Marquette) actually found me. They saw my results," Popovic said. "I had good results in junior tennis, so they asked me to come."
At first, she did not know what to expect from an American school. After participating in one fall season, Popovic recognizes a significant difference.
"National tournaments, we play for ourselves only," Popovic said. "Here, we play for the team and for your school; it's not all about you. You have a team that supports you. I like it."
Playing on a team was not the only difference. For Popovic, the most difficult point was the challenges of a new language.
"In some aspects, it's hard," Popovic said. "What I think in Serbian and how I want to say in Serbian, I can't say like that in English."
Marquette head coach Jody Bronson praised how Popovic has done with her transition to college tennis in America.
"She's adjusted very well to the rigors of school, and combining that with the commitment that is required of her as an athlete, which is obviously practice, individual workouts, strength workouts," Bronson said.
This season has been one of transition, as Popovic gradually gets used to living in a new country and being on a new team. With the start of team play less than two months away, Popovic finally feels like she's gelling with her fellow players.
"We became closer," Popovic said. "At the beginning, it was a little weird. We had three new girls and we needed time to know each other and everything."
To prepare for the conference season, which begins in late January, Popovic will go back to Serbia for two weeks over winter break to practice with her private coach. She will look to build on her fall season, which she said was better than expected.
"My first goal was to adjust and to improve my game and to practice good before season starts so I can be ready," Popovic said.
Bronson believes Popovic can be extremely successful this coming season because of her work ethic.
"She loves tennis, she's very passionate about it," Bronson said. "We have a lot of depth on where we can play people … she has potential to be very very high (in the lineup)."
While Bronson agrees Popovic's most improved shot was her forehand and she gained more confidence with the execution, Bronson also believes the serve is another shot that was developed.
"She had a good serve, but I think it's showing more consistency and placement," Bronson said.
One thing Popovic doesn't feel quite comfortable with yet is doubles play.
During her time in junior tennis, doubles matches were just for fun. No one coached proper technique.
"Before in junior tennis we played a lot of doubles tournaments, but the focus wasn't on doubles;" Popovic said. "Now, it's a serious thing."
Bronson knows doubles is a crucial part of college tennis because it sets the tone for a match. If the doubles point is won, the player is more likely going into their singles match with confidence.
"When you don't win that, you've got to really get everybody to understand that they still got to be positive and it can still happen," Bronson said. "It just makes it easier when you win the doubles."
She may not have a great grasp of doubles play, but Popovic knows exactly what to do after Marquette: continue playing high-level tennis.
"We'll see, Popovic said. I can play professionals after."
Leave a Comment
About the Contributor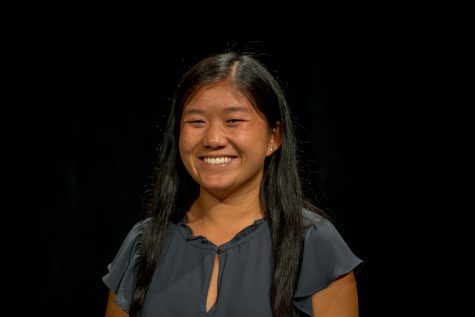 Zoe Comerford, Executive Sports Editor
Zoe Comerford is the Executive Sports Editor for the Marquette Wire. She is a senior from Naperville, Illinois, majoring in Journalism and Digital Media...