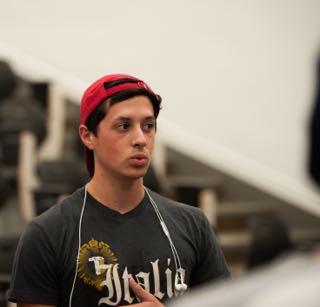 Even though a cappella is considered a solo act because there is no instrumental accompaniment, the Naturals have shown that a cappella is better done together.
Marquette's only all male a cappella group welcomed five new members to the group this semester.
Danny Pankow, a freshman in the College of Engineering and new member of the Naturals, is new to a cappella. He was involved in musical theater and choir in high school. He really enjoys listening to professional a cappella groups like Pentatonix and Straight No Chaser.
"I'm just excited to make music that sounds awesome with them," Pankow said. "I think it's so cool to hear and make good a cappella music."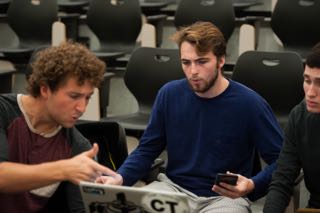 Eddie Dooley, a freshman in the College of Arts & Sciences and new member of the Naturals, is also relatively new to the a cappella scene. Although he started singing in choir when he was in fourth grade, he has only worked on a cappella music from time to time with his high school choir. He loves to sing and was inspired by the TV show "Glee" to join a formal a cappella group.
"I love, love, love the nerves before you go on stage and I live for that and I thrive off of applause," Dooley said. "It feels amazing when you stand up at the end."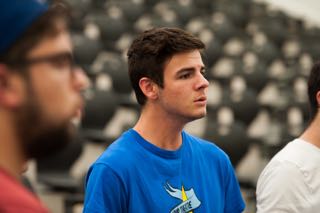 Chris Smith, a freshman in the College of Arts & Sciences and new member of the Naturals, started singing last year. As a senior he made his school's select ensemble and was the lead for a musical. A desire to get involved on campus and an appreciation for Pentatonix drove him to find ways to keep singing.
"I was really nervous during auditions since I hadn't been singing long and I assumed everyone auditioning would have been singing all through high school," Smith said. "But the returning members made it very easy. They were super friendly and it wasn't as intense as I expected it to be."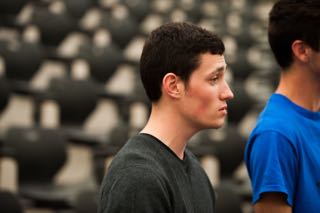 Brian Hogan, a junior in the College of Arts & Sciences and new member of the Naturals, performed in his high school's swing choir for four years. When he came to Marquette he decided to take a break from music. Two years later, he found himself missing music and singing, so he decided to audition.
"It was a long process because you show up and you're waiting for the guy in front of you to get done and when you go in your heart is beating fast and your legs are shaking," Hogan said. "At the end, they all say you did a great job and, 'We'll let you know,' and then you just have to wait. But when I got the email that I got in, I definitely broke into my happy dance."
Jimmy Oddo, a freshman in the College of Business Administration and new member of the Naturals, performed in musical theater since fourth grade. He played piano professionally. When he got to high school, his choir director encouraged him to branch out into a cappella. He became a lead in the a cappella group and choir. When he came to Marquette he knew he had to continue singing because music had been such a huge part of his life.
"A lot of people wonder why you would want to add more extracurriculars to your schedule, but music honestly relaxes me," Oddo said. "And I am really excited for the concerts and especially competition because I love being able to showcase all the talent our group has."
This is the third article of a three-part series introducing all of the new Marquette a cappella members leading up to Acatoberfest. Learn about the newest Meladies and Gold 'n Blues before checking out our Acatoberfest coverage this weekend.