With Super Duper PAC, Pete Green to declare run Monday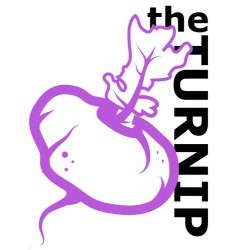 Pete Green, the former Marquette Student Government write-in candidate for president and campus celebrity, said this week that he will formally announce a second run for MUSG president next Monday.
Green teased his announcement with an online ad spread by The Turnip. The ad reads "#TheAnnouncement #TheRun #TheElection #TheHashtag" and gives the date March 3, 2015. Green picked March 3 because he considers it a historic date in U.S. history as it marks the date Missouri and Florida became states in 1820 and 1845, respectively, as well as the date the U.S. began to recognized the Republic of Texas in 1837. Green considers all of these states his home state depending on which one he is campaigning in. March 3 also marks the 160th anniversary of when Congress authorized $30,000 to test camels for military use, which Green said he would consider if elected MUSG president.
With the run, Green is announcing Green PAC, which he calls a Super Duper PAC. He said it will raise unlimited funds and buy hundreds of 30-second ad spots on MUTV.
Green's second run for president will be announced in what he called a "hype video" Monday.

Leave a Comment