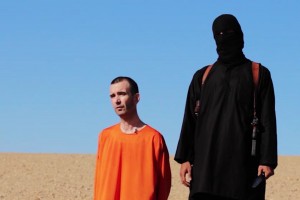 The Islamic State released a video Saturday purporting the beheading of who appears to be David Cawthorne Haines, a British aid worker who went missing in Syria last year, the New York Times reported.
In the video, which the British Foreign Office are working to verify, Haines reads a script in which he blames his death on Prime Minister David Cameron's decision to join a coalition with the United States against the Islamic State.
The Washington Post reported that Cameron condemned the execution as "an act of pure evil."
The video follows two others depicting executions of two American journalists: James Foley, a Marquette alum, and Steven Sotloff. The executioner in those videos said the deaths were a response to U.S. military airstrikes against the Islamic State in Iraq.
NATO allies announced last week a coalition of 10 countries that agreed to take on the Islamic militants, which have been spreading out across eastern Syrian and the northern and western parts of Iraq.
Story continues below advertisement