I'm going to ask all of yo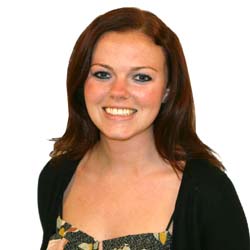 u to do a favor for me right now. Go find a Marquette Student Handbook and Planner and flip to the week of Oct. 1 – Oct. 7. Find where it says, "Events this week" at the bottom of the right-hand page and read what it says directly beneath that.
See it? Yeah.
In case you don't have access to a student planner right now or don't see what I'm talking about, no need to fret; I'll tell you what it says.
Under the "Events this week" section of the student planner for the month of October it says, "LGBTQ History/Disability Awareness Month."
If you're like me, you're thinking, "How on earth did that phrasing slip through the editing process?" You're also probably trying to justify all the reasons it does appear that way, in an effort to deflect the fact that upon first glance it seems as if those two national observations are being suggested as one in the same, or as having some sort of connection to each other.
I'm confident the individual or group responsible for compiling the planner made an honest mistake and did not intend for those five words to come across the way they do.
At the same time, though, I'm confused. I know how much care and time are dedicated to words and ensuring they are not misinterpreted at this university. A perfect example is the fact that one of Orientation Staff's cardinal rules is never calling an incoming student a "freshman" or a residence hall a "dorm" because of the connotations that go along with the terms.
But those seem almost trivial in comparison to this.
I guess my point is that the journalist, former editor and advocate in me wants to know how such phrasing never once raised a red flag during production.
First of all, and simply to get this out of the way, sexual orientation has absolutely nothing to do with having a disability or a disease. The two are not related. You can agree or disagree, but it's not a debate I want to facilitate with this column, so let's just put that one aside.
Here's the second thing. October is also National Breast Cancer Awareness Month, National Domestic Violence Awareness Month, National Bullying Prevention Month and National Cyber Security Awareness Month, just to name a few. Two of those are heavily observed on this campus. And Disability Awareness Month – the one celebrated in Milwaukee since 2003 that I assume the student planner is referring to – should not be confused with National Disability Employment Awareness Month, which also takes place in October.
Starting to see why this is a bit problematic?
Other national observances are noted throughout the planner, such as various heritage months, Human Rights Month in December and Women of Diversity Month in March, but none of these share a line or are grouped by a slash like the two referenced in October.
If anything, this entire issue could have been prevented by simply giving the observances the separate lines they deserve.
By no means am I trying to express any disdain toward the university or those who put the planner together. As someone who is heavily involved within the Office of Student Development, I know how busy days get, and I have the utmost respect for all of the individuals who work in the Division of Student Affairs.
I also know that an entire column about this mere typo might be a bit much, but it's important that this mishap not fly under the radar.
Some criticize Marquette for being overly sensitive at times or for paying too much attention to political correctness that, in reality, a large number of students don't even really care about. At the same time, though, others look at this typo and react with shocked feelings of disappointment.
Mistakes happen, and that's understandable. But it's important that mistakes such as these don't go ignored so they can be prevented in the future and so Marquette can continue to be the upstanding institution that it is.