New Brew Bayou opens in Dental School
A new Brew Cafe opened in the School of Dentistry Nov. 13.
The new location is similar to others throughout campus. It accepts meal swipes, dining dollars, credit and cash, but it also has a new espresso machine and a small oven to heat up food. 
Melanie Vianes, the catering operations director for Sodexo, played a large role in implementing this new cafe.
"It's been (in) the works since last semester, but it has been discussed and on radar for quite a few years," she said.
Vianes said she is most excited about the new equipment.
"The barista will serve everything to you. There is the option to heat up any bakery items and to toast any sandwiches," Vianes said. It will also serve soup.
Anna Reistad, a barista at the new cafe and junior in the College of Arts & Sciences, said she is excited about the new espresso machine and small oven.
"Everything is new, so it's wonderful," Reistad said.
Reistad is one of more than 80 students who are employed at various Brew Cafe locations throughout campus. 
Vianes said she believes having experienced baristas will make the new cafe transition smoothly.
"In any new location you want to have people more familiar with menu and expectations of customer service," Vianes said.
The Dental School cafe is open from Monday to Thursday from 7:30 a.m. to 4 p.m., and Friday 7:30 a.m. to 2 p.m., which is convenient for students like Taylor McElwee, a senior in the College of Dentistry.
McElwee said she spends at least five days a week in the Dental School. Since her schedule can be busy and tiring, she said she is excited about the new cafe.
"Being able to stop by the brew for a coffee or a snack will make our days here a lot easier," McElwee said.
Besides dental students, the cafe is also open to patients, their families and the public. Vianes said she hopes the prime location will also draw customers in.
"I have used the cafe in between classes for a 'pick me up.' It's also nice because there are a lot of tables to sit at, so my friends and I can take a break and relax if we have some free time," McElwee said.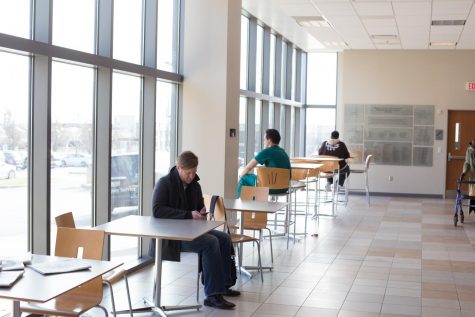 "It's a great location because it's right in front of the windows so it's nice and sunny," Vianes said. She said that so far the reaction has been overwhelmingly positive.
With the addition of this new cafe, there is one in almost every major academic building on campus. Vianes said there are no finalized plans for any other cafe openings in the near future.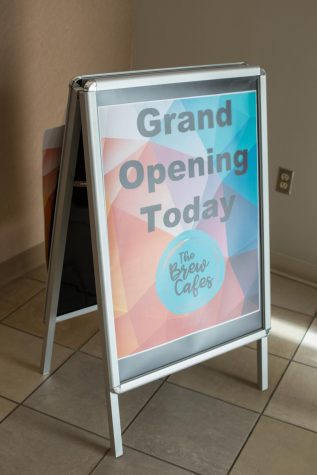 Leave a Comment