Emmy winner, alumna Judith Mayotte to give 2016 commencement address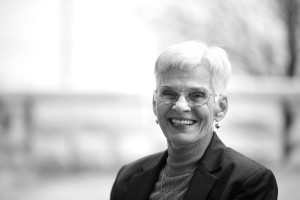 Alumnae Judith Mayotte, an Emmy-winning television producer, author, teacher and humanitarian, will be the keynote speaker for the Class of 2016's commencement ceremony on May 22, the university reported today.
Mayotte received a Ph.D. degree from Marquette in 1976 and went on to win an Emmy and Peabody award for her contribution to the documentary series "Portrait of America." She was also an adviser to President Bill Clinton's administration on refugee policy after receiving a grant to study refugees in 1989.
As keynote commencement speakers have in the past, Mayotte will receive an honorary degree. She works with Marquette by serving as an adviser to its International Service Learning Institute in Cape Town, South Africa.
"Mayotte embodies Marquette's mission and values, and is a superb role model for our graduates," University President Michael Lovell said in a university news brief.
Mayotte lost a leg in 1993 during a trip to give food to Sudanese refugees. The incident happened shortly after she published her book "Disposable People?: The Plight of Refugees." The PBS documentary series "Visionaries and the Smithsonian's National Underground Railroad Freedom Center" has a segment focused on Mayotte.
View Comments (1)