Van Sickle becomes first golfer to be inducted into the M Club Hall of Fame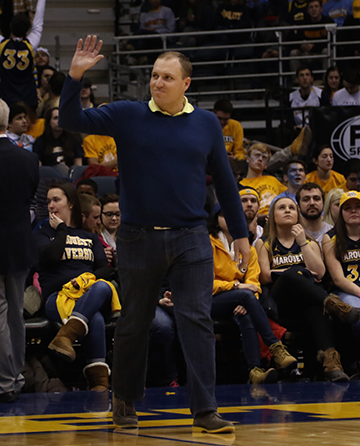 Hang on for a minute...we're trying to find some more stories you might like.
Former Marquette Men's golfer Mike Van Sickle found himself amongst some of his personal heroes on Friday night in the AMU Ballroom. From 2005 till 2009, Van Sickle excelled, becoming a 3-time PING All American and earning the Byron Nelson Award for academic and athletic excellence. Van Sickle joined six other recipients, including Steve Novak and Lloyd Walton.