Political science professors weigh in on Democrats in Milwaukee, young voter turnout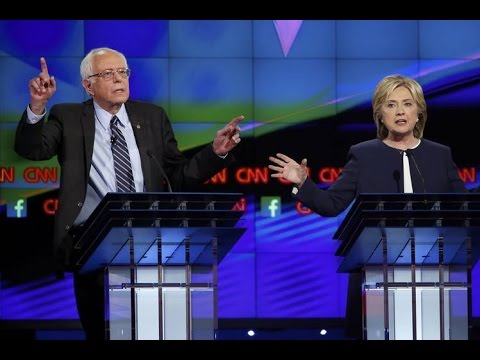 With the second Democratic debate heading to Milwaukee on Thursday, several Marquette political science professors notice a different type of primary race brewing.
"Conventional wisdom of what makes a candidate successful isn't happening this election," said Karen Hoffman, an assistant professor of political science. "The more outside of the political spectrum, the more people like them."
Paul Nolette, an assistant professor of political science, said it's interesting how outsiders to both parties are doing well. He mentioned how Bernie Sanders (D-Vt.) only officially became a Democrat last year and Ted Cruz (R-Texas) and Businessman Donald Trump are not as popular in the Republican Party, yet all three have enjoyed success.
"This primary season has seen a lot of twists and turns," Nolette said. "It should be interesting to see how it finishes."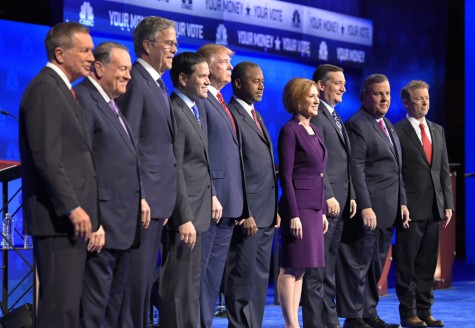 Mark Berlin, an assistant professor in political science, said one of the more intriguing issues he's seen is how Republican candidates are eager to use torture without thinking of the legal implications. Berlin said Cruz has advocated for waterboarding war criminals, while Trump has talked about more extreme tactics like killing the families and friends of terrorists.
"It's pretty striking to me that Republican candidates are bragging about committing war crimes," Berlin said. "There has been a competition between them to want to use torture."
On the Democratic side, Berlin said he found it interesting that foreign policy hasn't been discussed as much compared to the Republican side. He said that he assumes it is due to the fact the Democrats don't believe voters are as concerned with foreign policy.
While Milwaukee may not seem like the ideal choice to hold a Democratic debate, Hoffman said Wisconsin is typically considered a swing state. Even if the past two elections haven't shown it, the state provides an opportunity for Democrats to help themselves now and later in the election.
Nolette said Wisconsin can become quite the battleground during the general election. It's primary voting day is later in the schedule, April 5.
In the Feb. 1 Iowa primary, the youth turnout was the second-highest in the last 20 years at 11.2 percent, according to Milwaukee Public Radio. That trend continued during the Feb. 9 New Hampshire primary, when the youth turnout was 15 percent according to The Center for Information & Research on Civic Learning and Engagement.
Hoffman said it's important that young people vote to exert their power and voice on issues like the student loan program. She said the stereotype that young people aren't voting enough will continue until they consistently show up at the polls.
"Yes, (Sanders) has managed to get young people to rally," Hoffman said. "But can he continue that throughout the election?"
Nolette agreed it is very important that young people vote. He said studies show that the earlier people begin to vote, the more likely they are to continue to vote. Like Hoffman, Nolette said he's curious whether the younger vote will continue throughout the entire election.
"Younger people are excited by Sanders and willing to turn out," Nolette said. "Still, we'll see what happens later."
Leave a Comment