To kick off our celebration of #Trib100, the Wire Sports staffers took a look at some of the best teams in Marquette athletics history. We considered record, postseason performance and notable statistics in our rankings.
10. 1999-2000 Women's Basketball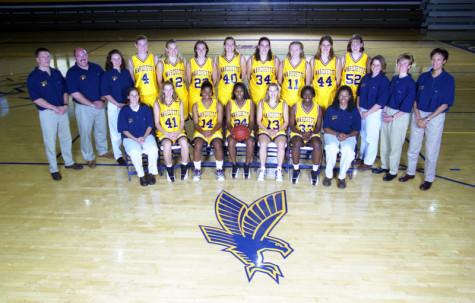 Led by future M Club Hall of Famers Lisa Oldenburg and Abbie Willenborg, the Golden Eagles broke records all season. After tying a team record with 22 wins and winning the Conference USA regular-season title for the first time, they received their fourth straight NCAA Tournament bid as a 7-seed. Terri Mitchell's squad went 13-0 at home and peaked at No. 19 in the national polls.
9. 2013 Women's Volleyball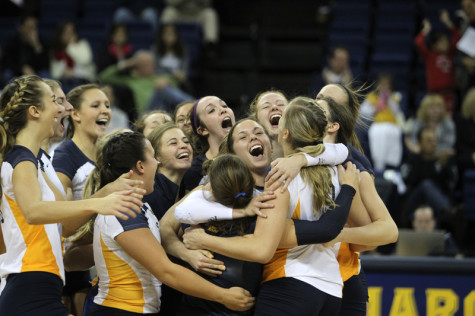 After arriving in 2008, head coach Bond Shymansky spent years building a dynamic program that covered all the bases: height, defense, passing and serving. Five years later, that culminated in a fairytale season for the Golden Eagles. After going 25-5 during the regular season, the team won its first ever Big East championship en route to a Sweet 16 appearance in the NCAA Championship. Senior setter Elizabeth Koberstein was named a Third Team All-American, and freshman phenom Autumn Bailey was named AVCA East Coast Region Freshman of the Year.
8. 1936 Football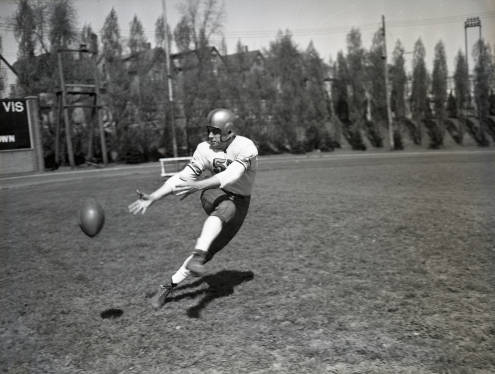 Then known as the Golden Avalanche, Marquette's prestigious football program was in the national spotlight all season. Led by All-American halfback Raymond "Buzz" Buivid and future NFL champion running back Ward Cuff, the squad began the season 7-0. That run included a 20-6 victory over St. Mary's (California) in front of 55,000 fans at Soldier Field in Chicago which launched them to No. 4 in the AP Poll. Hall of Fame coach Frank Murray's team went to the inaugural Cotton Bowl, where they lost to TCU, 20-6.
7. 1969-1970 Men's Basketball
Here's the thing about this team, which won the 1970 NIT Tournament: they were far too good for the NIT Tournament. After going 22-3 and finishing 8th in the AP Poll, legendary head coach Al McGuire turned down an NCAA Tournament invite because he was unhappy with the team's bracket placement by the selection committee. Junior guard Dean Meminger carried the team for two separate 12-game winning streaks during the season.
6. 1923 Football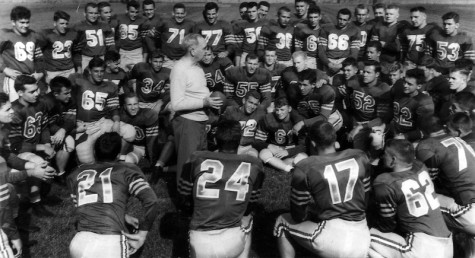 One of three undefeated teams in program history, the Golden Avalanche finished 8-0 and No. 25 in the polls. Marquette's biggest victory came over a then-undefeated Boston College side. All-American quarterback Red Dunn threw the go-ahead touchdown and then kicked the extra point for a 7-6 win. Between 1922 and 1923, the Golden Avalanche went 17-0-1 and outscored opponents 374-15.
5. 2013 Men's Soccer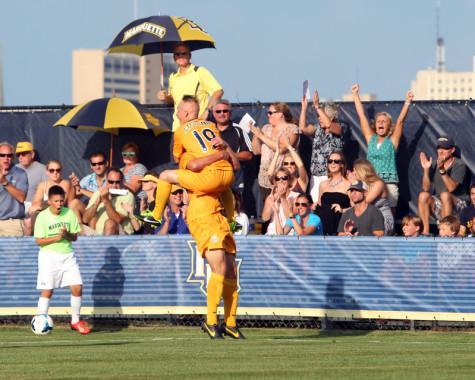 Don't let the 13-6-2 record fool you. This team, at times, looked unstoppable. Future pros Charlie Lyon and Axel Sjoberg held down the defensive side of the pitch, stifling opponents to 20 goals in 21 games and notching 10 shutouts. The Golden Eagles grabbed their first ever Big East Tournament championship in a 3-2 thriller over Providence and earned the No. 9 overall seed in the NCAA Tournament, where they advanced to the Sweet 16 for the first time in team history.
4. 2012 Women's Soccer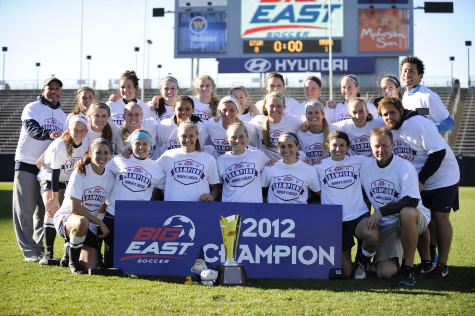 We could probably write a book about how impressive this team was. Perhaps the most well-balanced team in Marquette history, the Golden Eagles were 7th in Division I with 2.57 goals per game while holding opponents to 0.55 goals per game, ranking 5th in the nation. Keepers Amanda Engel and Sophie Schunk combined for an NCAA-best 17 shutouts in 23 games played. The team went undefeated at home and never lost in conference play on their way to a Big East tournament title, finishing 18-2-3. Talk about dominant. They advanced to the Elite 8 in the NCAA Tournament for the first time in program history, where they fell in a double-overtime shootout that sent BYU to the Final 4.
3. 2002-2003 Men's Basketball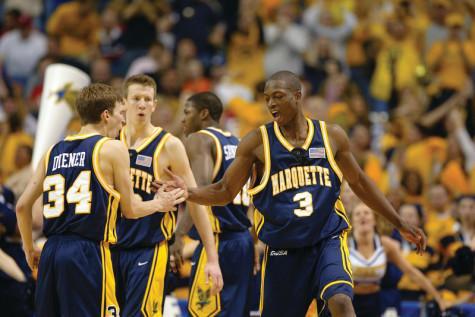 Travis Diener. Robert Jackson. Steve Novak. Wait for it … Dwyane Wade. You probably know all about the last Marquette team to make the Final 4, but we'll talk about how good they were anyway. After going 14-2 and winning Conference USA, the Golden Eagles made the NCAA Tournament as a 3-seed. They knocked off No. 2 Pittsburgh in the Sweet 16 and powerhouse 1-seed Kentucky in the Elite 8 on the back of a monstrous triple-double from Wade. The junior guard averaged 21.5 points, 6.3 rebounds and 4.4 assists per game all season, earning him a consensus All-American selection, while the team averaged 78.5 points per game and shot 48 percent from the field and 77 percent from the free throw line.
2. 1973-1974 Men's Basketball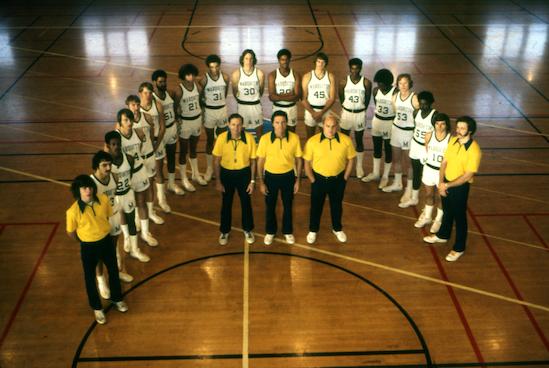 Al McGuire's first team to make the NCAA Championship game had six future NBA draftees (Maurice Lucas, Bo Ellis, Earl Tatum, Marcus Washington, Jerry Homan and Lloyd Walton) and they sure played like it all season. On the strengths of a staggering defense and balanced attack, the Warriors knocked off five ranked teams on their way to the championship game. They averaged a pedestrian 70.7 points per game, but held opponents to 59.9 points per game, good for 4th best in the country. Five players averaged more than 9.4 points per game, led by Lucas' 15.8 points and 10.8 rebounds per game. In the end, they couldn't get past 29-1 North Carolina State, and the Warriors settled for runners-up.
1. 1976-1977 Men's Basketball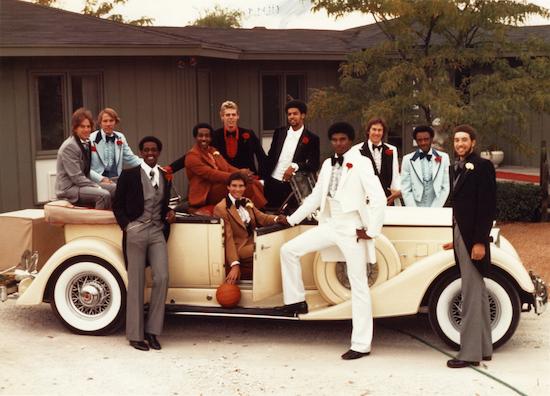 Who else would have been our No. 1 pick for best team in Marquette athletics' history? The champs! After Al McGuire announced he would retire after the season, his defensive-minded Warriors took a ride in the magic pumpkin all the way to the NCAA Championship game against North Carolina. Junior guard Butch Lee and senior forward Bo Ellis led the charge as the Warriors played with only seven men in the championship game. The Butch-and-Bo show totaled 33 points and went 11-for-12 from the free throw line as they knocked off the Tar Heels, 67-59 and helped tie the bow on McGuire's legacy.
Who would you include in this list and why? Comment below or send us a tweet @MUWireSports!