Joan of Arc Chapel wins Turnip's first annual Tournament of Things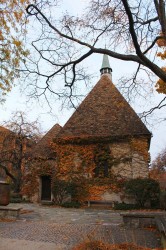 In a dramatic final between two Cinderella teams, Joan of Arc Chapel (54 percent) edged out Walk Sign is On (46 percent) to become the first Marquette Tournament of Things champion.
Both Joan of Arc, a #12 seed, and Walk Sign is On, a #15 seed, had impressive runs full of upsets along the way. Ultimately, though, Joan of Arc's experience – more than 600 years worth – made the difference.
The Turnip's first annual "Marquette Tournament of Things." It was compromised of four regions – EXCELLENCE (restaurants/bars), SERVICE (buildings), FAITH (misc.) and LEADERSHIP (people). First round results can be viewed here, second round results here, Sweet 16 results can be found here, Elite Eight here. Joan or Arc edged out Sobelman's and Walk Sign is On clobbered Al McGuire in the Final Four.
Thank you to all those who voted.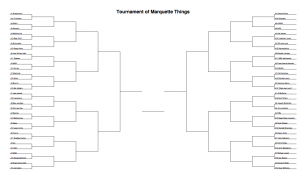 Leave a Comment