PATEL: Walker's proposed UW cuts would hurt higher education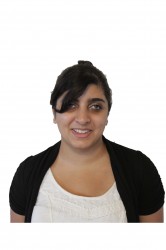 The anticipation for a new Milwaukee Bucks basketball arena is pretty much old news. Gov. Scott Walker's recent proposal to invest $220 million in state bonds into the project, however, has renewed the story.
Looking at this proposal alone, it may not seem like a big deal, but when taken in conjunction with his separate proposal of pulling $300 million from the University of Wisconsin system, questions arise regarding the priorities of the Wisconsin state government.
The plan to cut state funding from UW schools would take effect two years from now and most likely result in layoffs of professors and other staff. University budget committees are obviously unhappy with this proposal because it means finding money in other areas of the university's budget that is simply not there. The UW system serves 180,000 students full time, and about a million in other programs. The proposed budget cut will affect all of these students as well as the professors and staff employed by these universities.
As the proposal has not been approved or denied as of yet, university budget committees still have time to figure out what this means for their schools. There has been talk of employee layoffs, while Walker suggests professors take on more responsibilities and teach more classes for the same pay. This does not seem fair for those professors who teach in addition to performing their own research and other academic responsibilities.
UW-system students should be most concerned since this will directly affect their education and bank accounts. The long-term price of tuition will go up in a significant way in order to compensate for the lack of funds that Walker wants to pull from these schools. Though there continues to be a freeze on tuition pricing, which Walker has extended two more years, there is no telling whether this may change in years following the plan's implementation.
The quality of education may also go down if these universities are not able to hire or maintain top quality professors as they allocate funds to other areas. Current instructors may find themselves overloaded with new duties to make up for holes, which could ultimately lead to students slipping through the cracks.
Walker's justification for investing $220 million in the Bucks arena project is that this new arena will more than pay back the state bonds invested. However, no plan has been put in place to see that any money will be reinvested in education.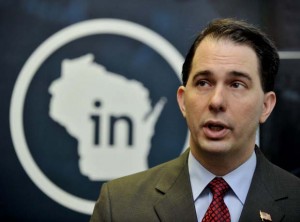 My father tells me all the time that nothing is more valuable than your education, and that is one thing no one should be able to take from you. With Walker's proposal to pull a significant amount of money out of the UW education system, he and those who approve of this proposal are making it difficult for students to afford and receive a quality education.
The proposal send the message that education comes second to entertainment in Wisconsin, and the few who will benefit from the new Bucks arena outweigh the many who benefit from UW schools. While there are other funding options for the arena, this proposal gives the wrong impression.
While we at Marquette may feel immune to the threat of state funding being cut, Walker's proposal is a threat to higher education everywhere and most particularly those who work in the universities and those who attend them.
Leave a Comment