Residence Hall Association hosts 17th HALLoween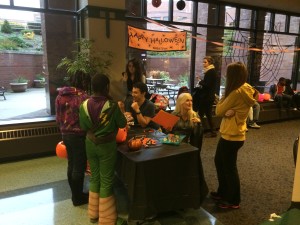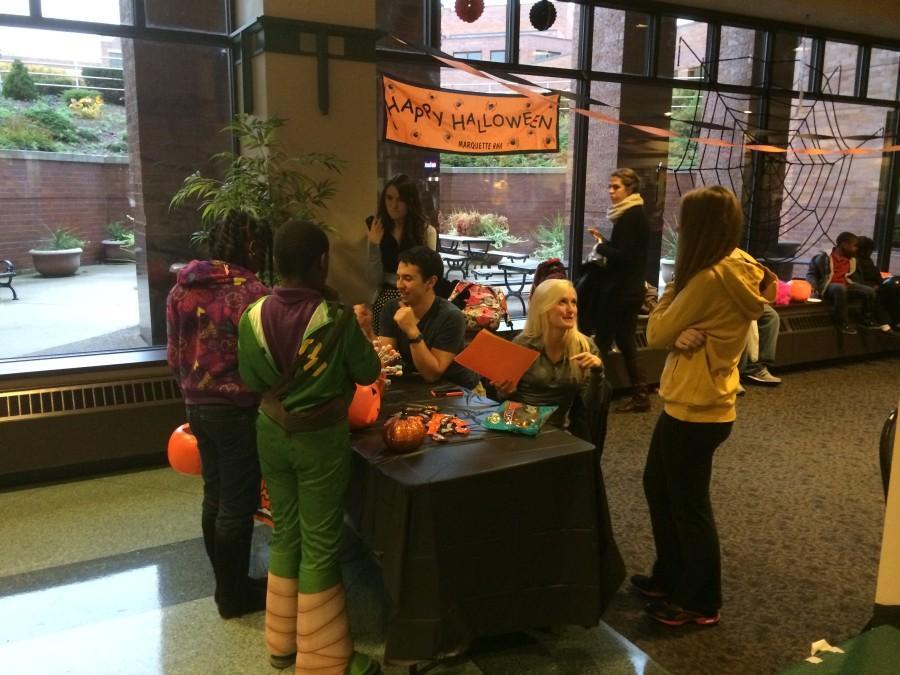 Spiderman, an Angry Bird and ghosts were some of the trick-or-treaters seen on campus Wednesday for the 17th annual HALLoween, an event hosted by the Residence Hall Association.
RHA Director Steve Peach said he thinks HALLoween is an event that provides a safe place for neighborhood kids to trick-or-treat. He added that local schools and daycares are contacted in September to ask for trick-or-treating participants, but any community youths, ages four to 12, can participate.
Sebastian Becerra, the RHA representative for Abbottsford Hall, said it takes a lot of student volunteers to make the event a success.
"There are about 250 students who sign up to volunteer as 'gHosts' and as 'candy-hander-outers,'" Becerra said.
Before trick-or-treating, the children checked in at the Alumni Memorial Union and had the opportunity to participate in a small carnival, which is sponsored by different residence halls throughout campus.
"Abbottsford is doing musical chairs for the carnival and the winners will get prizes," Becerra said.
The gHosts then led the trick-or-treaters through residence halls and around campus so the kids could show off their costumes and collect their treats.
"Students are handing out candy from their rooms," Peach said in an email. "Many residence halls choose to have floor decorating competitions to make the environment more festive for the children."
Leave a Comment