Committee chosen to seek replacement for retired DPS chief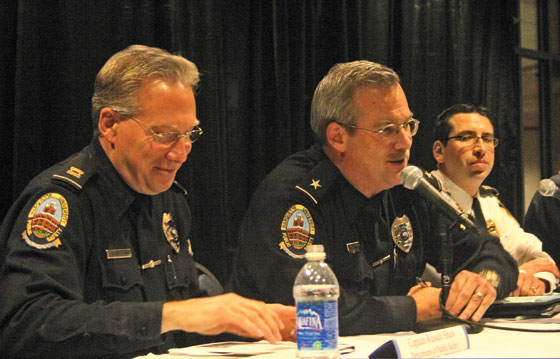 The Department of Public Safety formed its search committee to find a new director to replace former chief Larry Rickard, who retired Sept. 29 after 21 years of service.
Art Scheuber, vice president for the Office of Administration, chairs the committee, which includes student, faculty and staff representatives. Capt. Russell Shaw will serve as interim director of DPS during the search, while Lt. Paul Mascari will act as interim head of operations.
"As far as hiring a new chief, I'd like to see someone with both a high level of education and previous experience in campus policing, who adheres to principles such as transparency, accountability, teamwork and professionalism," Sgt. Jill Weisensel said.
DPS officer Joseph Secanky said he wants more of the same when it comes to a leader of the department.
"(I) would hope for a leader like our former chief, Larry Rickard, who cares about safety, quality, customer service and professionalism," Secanky said.
Shaw and Mascari hold a combined 33 years of experience serving DPS and will work with more than 80 professional and 100 student staff members to lead the department.
The university held a retirement celebration for Rickard Sept. 13. Before joining DPS and eventually being named chief in 2000, he served in the United States Army for 22 years. He said he plans to volunteer during his retirement in keeping with "Marquette's mission to serve others."
Leave a Comment