Marquette music groups combine to spread cheer
Sitting beside a Christmas tree with loved ones, gifts under the tree and snow falling outside are all factors that make the holiday season such an awaited time each year, but the scene would not be complete without holiday music. There is no Christmas without the music which not only keeps tradition going, but brings to mind joyful memories.
At Marquette, holiday music is a unifying factor between students of all different backgrounds. 
Marquette director of music, Erik Janners, led the Marquette Orchestra and the Marquette Band in their annual holiday concert last Sunday in Varsity Theater. The event was titled Music Area Holiday Concert and was free and open to the public. All were welcome.
Each Marquette group performed about 10 to 20 minutes of music while rotating from group to group.
"We aim to convey a message of joy and peace this holiday season, values that are essential at this time of the year," Janners said. 
Janners believes holiday music reminds its listeners to enjoy the small times of the season but also the large moments that the holidays entail. 
"I really hoped the entire campus community, including those who may be musically inclined, could join us and hear some wonderful music, and get in the spirit together. There is something important about togetherness around the holidays," Janners said. 
Alyssa Spies, a senior in the College of Arts & Sciences and president of the Marquette Band, performed Sunday. Spies plays the trumpet in both the jazz band and concert band.
"As a musician, I think music is important because it provides an avenue for people to express themselves and what they feel. Music has ways of describing how we feel or presenting new ideas in ways we might not normally encounter them, as does holiday music," Spies said. 
Spies believes that music connects an audience through self-expression and does her best to encourage this as band president.
"My role entails a lot more than just the performance the audience sees," Spies said, "and a lot of behind the scenes planning."
For the concert, Spies was charge of coordinating the event with band members and professors, as well as assembling a setlist. Spies had high hopes for the concert. In the years past, each group played two separate songs, but this year's format was different.
"This show we are doing something unusual. We are combining both our concert band and jazz band," Spies said, "So now we will be playing two pieces together, two for concert and two for jazz."
Since the concert is a joint music department event, the turnout is large in comparison to other events, with around 250-300 guests.
Both Janners and Spies share a mutual appreciation of the same piece of holiday music: Leroy Anderson's famous medley, "A Christmas Festival," which was performed at the concert. 
"It is a mashup of a bunch of famous and different Christmas songs. It has a lot of cool harmonies and melodies that make it so much fun to play. The audience can sing along," Spies said. 
In terms of her favorite piece of holiday music to perform in general, Spies is a fan of "Sleigh Ride," also by Leroy Anderson.
"If we are talking personally, though, I love 'Baby It's Cold Outside.' You can never go wrong with a good duet. It always sounds wonderful," Spies said. 
Spies enjoys playing holiday music more than any other genre of music.
"Holiday music is the best to play as it reminds us why we're celebrating," Spies said. "It provides a space to bring everyone together in and come down to Earth for a bit." 
This story was written by Angelina Galullo. She can be reached at [email protected].
Leave a Comment
About the Contributors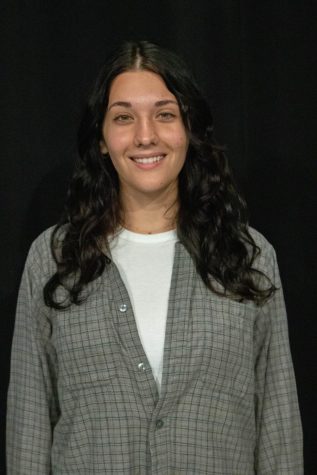 Angelina Galullo, Arts & Entertainment Reporter
Angelina is an Arts & Entertainment Reporter at the Wire. She is a junior from Chicago, IL studying journalism and minoring in digital media.

In...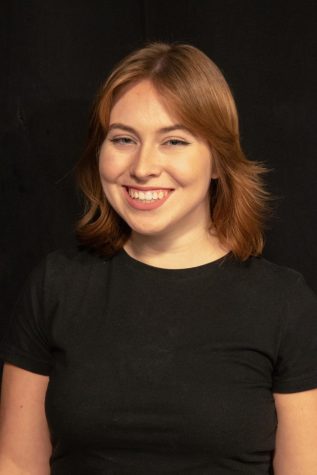 Katie Craig, Staff Photographer
Katie is a Staff Photographer at the Wire. She is a first-year from Lakeville, MN studying digital media and minoring in advertising.

In her free time,...