Bringing adaptive sports to Marquette, Wisconsin
Usually, the Helfaer Recreation Center is filled with the sounds of basketballs bouncing and dumbbells dropping. However, on Nov. 19, a new sound accompanied the usual ruckus: the faint screeching of wheelchairs.
Marquette's Adaptive Abilities Club and Wisconsin's Adaptive Sports Association, held a "Try It!" event, encouraging students and the Marquette community to participate in different adaptive sports.
The event was completely free, and participants who registered prior to arriving received a free t-shirt and Marquette women's basketball game tickets.
The Adaptive Abilities Club is a service-based group of volunteers dedicated to partnering with organizations and providing adaptive sports opportunities to communities in Wisconsin. The group, which has been active since 2015, is mostly students in the College of Health Sciences and is led by faculty advisor Tina Stoekman, a professor of physical therapy.
"This is probably one of the biggest events that we've had for the club for sure. We have activities like this maybe once in a blue moon," Stoekman said.
The racquetball court was divided between the four adaptive sports WASA had provided for the event: basketball, tennis, lacrosse, and rugby, all modified to accommodate those in wheelchairs.
"To have four sports going at the same time, and needing to transport all of the equipment for all of the sports and figuring out parking and how to access the rec center, getting permissions and putting the word out. It's been a lot of prep with people we've just met," Stoekman said.
WASA members could be seen littered around the courts, blue shirts emboldened with the organization's acronym made visible to help participants locate them.
The volunteers were available to assist participants and referee through the entirety of the event. Members of the club were also available to offer assistance and help register participants.
"Events like this give people perspective. Just like any sport, it takes a lot of practice to become good at it. It's the same thing, just done differently with some different equipment," Sofia Olivito, a first-year in the College of Health Sciences and a member of the Adaptive Abilities Club, said.
The activity, which ran from 6:30 p.m. to 8:30 p.m., was intended to give the Marquette community an opportunity to experience adaptive sports for themselves to help educate community members on the importance of making there activities accessible.
"If you think about it, any of us could become disabled at any time. It doesn't change our thrills and our desires to do things that are rewarding or, you know, big accomplishments where you work really hard for that success. So I think that's part of human nature regardless of who you are," Stoekman said.
Currently, 61 million American adults have some sort of disability. This accounts for more than one fourth of the United States population as a whole.
"My roommate and girlfriend are involved with the club, which is why I came. I feel not a lot of people know about this outside of maybe students in the health science majors, and I think to be able to spread the word to people and get people involved would be awesome. It's a great way to make people feel included," Adam Noon, a junior in the College of Engineering, said.
Although this marks the club's first collaboration with WASA, the service organization has several connections with different adaptive sports programs around Wisconsin.
"We work with Adventure Rock. We work out at Alpine Valley. We know our organizations and usually, WASA doesn't need a lot of our help. The participants usually get themselves in and out of their chairs and stuff like that. But they've been very excited to collaborate with us!", said Stoekman.
Adventure Rock is a facility that offers adaptive rock climbing experiences, and Alpine Valley is a destination for adaptive skiing provided by the Southeastern Wisconsin Adaptive Ski Program. Additionally, the club works with Diveheart, a non-profit organization that offers adaptive swimming and scuba diving lessons.
The group is constantly preparing activities for the Milwaukee community; they are still unsure as to when another activity like this one will be made available to the Marquette community, as the Helfaer Recreation Center is set to be remodeled beginning in December.
This story was written by Clara Lebrón. She can be reached at [email protected]
Leave a Comment
About the Contributors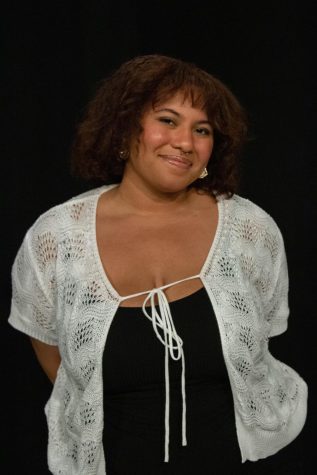 Clara Lebrón, News Reporter
Clara is a news reporter at the Wire. She is a sophomore from Guaynabo, Puerto Rico studying journalism and minoring in health studies.

Clara has watched...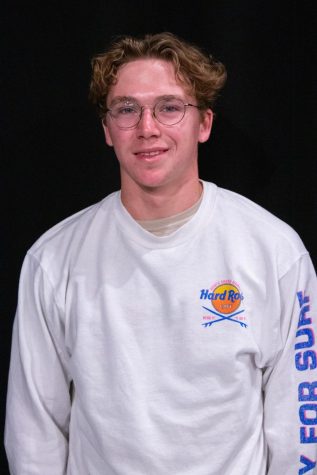 Forster Goodrich, Staff Photographer
Forster is a Staff Photographer at the Wire. He is a first-year from Lyme, NH as an undecided major in the college of communication.

In his free time,...