JOURNAL: Summers at home and abroad
Between summer travels, moving and starting new adventures, students are spending their summer vacations in different ways around the world — and close to home.
Molly McGrane, a senior in the College of Arts & Sciences, spends her summers on the waters of Lake Michigan, traveling between her home on Washington Island and the rest of Wisconsin. Washington Island is a small town in northern Door County, Wisconsin, that lies about five miles off the Door Country peninsula and is about 35 square miles in land mass.
"The island is very quiet in the winters and during the summers is crazy with tourists," McGrane says. "Growing up I have been fully embraced with the community and the people who consume it … It's like one big family up here."
With a population of just over 700, she says she has built close relationships with others living on the island.
"I feel like I had a close relationship to all my teachers and was able to work with them one on one a lot," she says. "My school was able to offer college classes throughout my last two years of high school, and I got to work with our EMS crew chief, taking a hands on EMT class … that was a highlight of my high school career."
This summer, McGrane has been spending most of her time working for the Washington Ferry Line. The Washington Island Ferry Line (WIFL) is one of the only ways to get to the island. WIFL has five vessels on its fleet that can take anywhere from 18 to 28 vehicles, including large buses, greyhounds and semi-trucks.
"My job consists of dealing with everything and everyone that comes to our little community … It's my job to make sure there is a smooth transition from getting people in line tickets to getting them on the boats and then later off the island," McGrane says. "I've got a great crew that I'm glad I get to work with everyday, and who make the busy summer days easy and go by fast."
This is McGrane's third summer working for WIFL. When she is not working, she still spends most of her time outside.
"I spend (my free time) with family and friends having campfires, swimming, and even stargazing" she says. "The island isn't particularly hot in the summer since we are surrounded by water, but it's still the perfect weather for us."
She says one of her favorite summer memories this year was having a "celebration of life" for her grandfather.
"While this can also be a sore subject for me, it was so great to have our whole family … over 30 people from my mom's side together … come to celebrate the greatest person I know," she says. "It was great to catch up with those I haven't seen in a while."
McGrane says she is excited to be back on campus, see friends and be immersed in Milwaukee life again.
After living in Wilmette, Illinois for 16 years and Glencoe for three, Olivia Bhote, a sophomore in the College of Nursing, moved from the suburbs of Chicago to Colorado this past school year.
Just like being in Milwaukee during the school year, Bhote says the new location allows her to venture out into the city and explore restaurants, museums and enjoy the scenery. 
"It is warm due to the summer heat wave and altitude … I would suggest visiting the Flatirons in Boulder for hiking or Alder's Three Sisters Trail," Bhote says. "There's so much to do it's hard to name it all."
She says she also enjoys relaxing, reading books and having barbecues with family and friends during the summer months at home.
This summer, Bhote also traveled to Spain – where her brother currently lives – and Italy with her family.
"We finally made it to Europe after many cancellations because of (COVID-19). It was great to experience a different country since being cooped up for the past few years," she says.
While she had been to Italy when she was younger, Bhote says this was her first time to Spain, and her first time traveling internationally in nine years.
"It was all brand new to me and felt special," she says. "I loved Cadaques in Spain (a small boat town) … it felt magical and like a dream."
Tabitha Czarnecki, a sophomore in the College of Education, will soon be living out her dreams as well, in the Magic Kingdom. She will be helping operate rides and seat guests as a fantasyland attractions worker in Walt Disney World this fall semester.
"I'm most excited to live in Disney World, but also be able to explore Orlando and hopefully make lifelong friends," she says. "(The Disney College Program) is more of an internship than college so I'll be working full time for five months … It doesn't help too much with my major, as I want to be a teacher but it does give me an awesome story and great hospitality and customer service experience."
Until then, Czarnecki has been spending her summer at home in Brookfield, Wisconsin, about 20 minutes away from Marquette's campus. She says she's been visiting friends in Chicago, getting ready for her new adventure and seeing concerts from artists like Halsey and AJR.
"(Brookfield) is close to a number of lakes and small county fairs so that's what (my family) normally does during the summer … plus we have the Wisconsin State Fair and Summerfest," Czarnecki says. "It's so nice being close to lots of different things while also not living in a big city."
This story was written by Skyler Chun. She can be reached at [email protected].
Leave a Comment
About the Contributor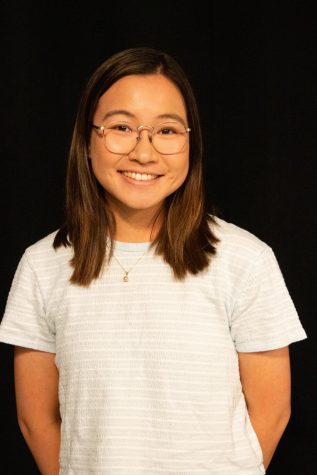 Skyler Chun, Executive Investigative Editor
Skyler is the Executive Investigative Editor at the Wire. She is a senior from Aiea, Hawaii studying journalism and international affairs and minoring...