A&E's favorite Halloween shows & movies
As Halloween approaches, television channels and streaming services begin promoting holiday themed specials that are near and dear to our childhoods. So with the weather getting a little colder and the spookiest night of the year approaching, why not stay in for a night and turn on something to get you into the Halloween spirit? Here are some of the Arts & Entertainment desks' favorite Halloween themed shows, movies and songs!
Rashad Alexander, A&E Assistant Editor
One of my favorite movies to watch around Halloween was "Twitches." I will admit that part of the reason I liked this movie was because I used to have a crush on Tia and Tamera, the stars of the movie. Regardless, it was a fun movie to watch as a kid. Fun fact: Tia played Tamera's character for a few days of filming due to a scheduling conflict with Tamera.  Makes me wish I had a twin!
One of my favorite Halloween episodes had to be "Ed, Edd n Eddy's Boo Haw Haw" on Cartoon Network. I just remember all the freaky scenes where Ed was imagining things he saw as horror-like beings. But the show was always one of my favorite cartoons growing up so I had to tune in.
Randi Hasemen, A&E Executive Editor
Randi's favorite Halloween movies are "Twitches" and "Twitches Too."
"When I was younger and watching the movies every October during Disney's Halloween specials, I remember Alex and Camryn, were born on Halloween and I was like 'oh my God, I'm born on Halloween, they're just like me," Haseman said.
She also likes "The Rocky Horror Picture Show," a movie where a couple's car breaks down and they end up in a bizarre and scary castle.
"It's super absurd but so fun," Haseman said.
Julianna Okosun, A&E Audio Producer 
Julianna's favorite Halloween movies are the Twilight series. While technically not a Halloween movie, the series still has its scary moments.
"I just rewatched all the Twilight movies. They are horrible but I love it," Okosun said.
Izzy Fonfara Drewel, A&E Reporter
Izzy's favorite Halloween movie is "The Nightmare Before Christmas," a film surrounding Jack Skellington and his attempts to bring Christmas to Halloween Town.
"I can recite most of the movie because I watched it so many times," Fonfara said.
Izzy's favorite Halloween song is "Werewolves of London" by Warren Zevon.
"Such a good subtle Halloween song," Fonfara said.
Kim Cook, A&E Assistant Editor
Kim's favorite Halloween song is "Thriller" by Michael Jackson. As of now, the music video for the song has over 796 Million views on Youtube.
"The music video for that song is a film within itself and it is the perfect vibe for Halloween," Cook said.
Patrick Curran, A&E Assistant TV Producer
Patrick's favorite Halloween episodes are the ones from "Brooklyn Nine-Nine," a comedy that stars Andy Samberg as a Detective in New York.
"They have one every season and I watch them every year," Curran said.
This story was written by Rashad Alexander. He can be reached at @[email protected]
Leave a Comment
About the Contributor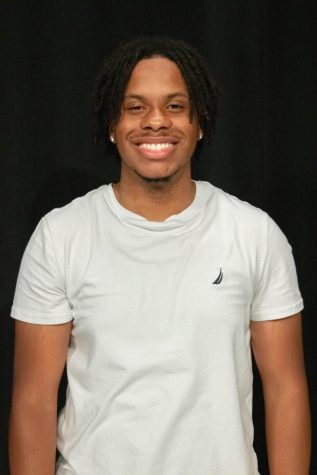 Rashad Alexander, Music Director
Rashad is the music director for MUR at the Wire. He is a senior from Chicago, IL studying journalism and minoring in writing intensive English.

In...