A look ahead at organization Students for Justice in Palestine
An hour early, members of the organization Students for Justice in Palestine began trickling into the Alumni Memorial Union to set up for their first event of the year, titled "SJP's Welcoming Dinner."
Suddenly, the plain interior of AMU Room 163 sprung to life with white tablecloths, Palestinian flags and decorative flower petals. Henna ink and designs sprinkled a table in the back for any attendees to adorn their hands. Three longer tables sat in a row supporting drinks and catered food from Al-Yousef Restaurant such as hummus, falafel and Basmati rice.
After new members and friends filled their plates, board members of SJP began a presentation about their club, their cause and upcoming activities.
"We had a really big summer," SJP President Lena Abukhamireh, a senior in the College of Health Sciences, said, "I think it'll be a good year to come."
Abukhamireh introduced SJP's Vice President Leya Rizeq, a senior in the College of Arts & Sciences.
Rizeq summarized the events that transpired in Palestine from April to August of this year. Rizeq highlighted illegal annexation of Palestinian land and Gaza bombings in May 2021 which killed 67 children.
To continue raising awareness for Palestine, Rizeq noted SJP's upcoming events.
Bake Sale
This event will be held Oct. 7. The location is to be announced at a later date. More information to come from SJP's Instagram.
Educational Event – What's Going on in Palestine?
Another event occurring in October is the educational event cosponsored with the Center for Peacemaking. Here, the two organizations hope to inform the public about what's happening in Palestine.
"I encourage everyone to educate themselves and read all kinds of news articles and media … because there's a lot of bias," Rizeq said.
Movie Night
In November, SJP will host a night of cookies and shai, or tea.
"[SJP] offers a community … people coming together to support a cause," Nada Elnatour, the organization's media outreach ambassador and a sophomore in the College of Arts & Sciences, said.
For more information about SJP's events this year, follow their Instagram @SJPMarquette.
This story was written by Randi Haseman. She can be reached at [email protected].
Leave a Comment
About the Contributors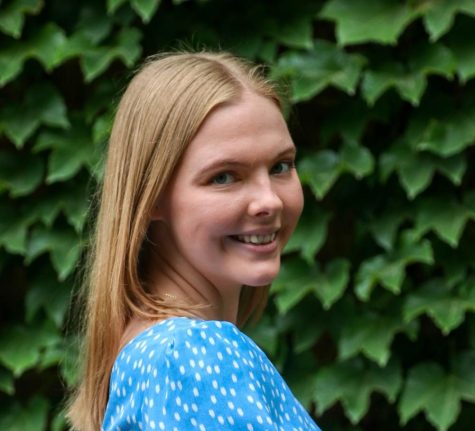 Randi Haseman, Content Coach
Randi is Marquette Wire's content coach, a new position dedicated to fact-checking, finding sources and guiding new reporters. She will graduate from Marquette...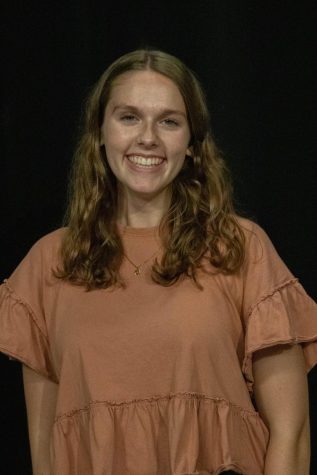 Isabel Bonebrake, Chief Photographer
Isabel is the Chief Photographer for the Marquette Wire and oversees the photo desk. She is a junior from Frankfort, IL majoring in journalism and minoring...