Duffy hiring ends week of uncertainty for women's basketball
For women's basketball returners, the past two weeks were filled with anticipation.
The team found out April 3 then-head coach Carolyn Kieger left to take a Penn State job. The team met its new head coach Megan Duffy for the first time April 10.
"Changes happen," freshman forward Chloe Marotta said. "This happens in college basketball all the time. … We all stuck together, all the returners and also the incoming freshmen."
When the returning players first found out about Kieger's departure, junior guard Isabelle Spingola said they were shocked.
"This week has been pretty long, but we're just excited to see what the future holds for us," Spingola said. "We know who our coach is now (and) we're just ready to get to work and get to know her."
During the weeklong coaching search, the players said they met with athletic director Bill Scholl to talk about what qualities they were looking for in their next head coach.
"We want to keep the momentum going," Spingola said. "We want this to be a winning culture. We want to prove that next year's going to be even better."
Lott said besides these characteristics, the team told administration about how their assistant coaches deserve to stay.
"(We) talked about our assistant coaches and how much we liked them and how they should also get a spot," sophomore Selena Lott said. "But (we) knew that we also needed a change."
Spingola said the team didn't have a ton of contact with assistant coaches Ginny Boggess, Scott Merritt and Vernette Skeete.
"We were talking a lot as teammates just knowing that honestly no matter what happens, we're going to stick together," Spingola said. "We're going to get through this. We couldn't really change anything that was happening so we're … dealing with it pretty well (and) staying positive."
Despite all the excitement a new coach brings, the transition following Kieger's departure was not easy.
"(Kieger) recruited me," redshirt junior guard Lauren Van Kleunen said. "It was definitely tough. It has been hard, but the team has been really good together just talking with each other and staying together."
Scholl called a meeting to announce Marquette's newest hire April 10. The team found out a 7 a.m., shortly before the press release.
"It was definitely a relief because now it's just time to go," Marotta said. "It's time to get this offseason rolling and no setbacks anymore."
The first meeting between Duffy and the team was 15 minutes long Wednesday, which included mostly introductions.
"She just wanted to make sure that we were good and that we know … change is hard sometimes," Spingola said.
Duffy said that change is challenging regardless of age.
"It really is special … being able to just for a short time be with your future team," Duffy said. "I just tried to validate that this program is going to go on in the right direction."
About the Writer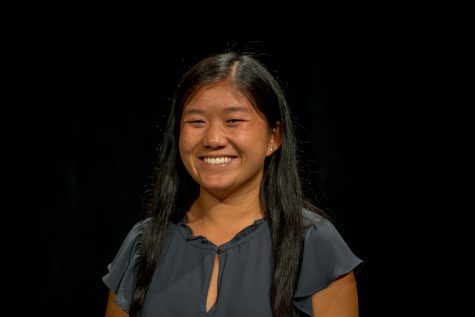 Zoe Comerford, Executive Sports Editor
Zoe Comerford is the Executive Sports Editor for the Marquette Wire. She is a senior from Naperville, Illinois, majoring in Journalism and Digital Media...