Student expelled after spring semester photo controversy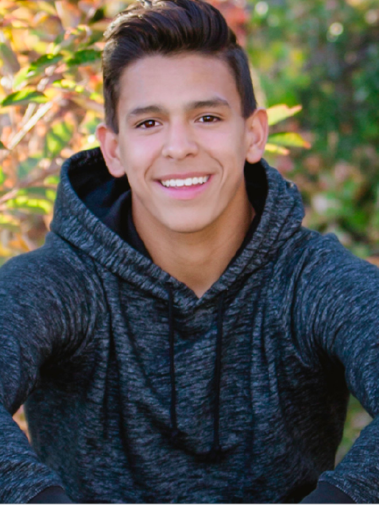 Alex Ruiz would have been a sophomore at Marquette University this fall. Instead, he was expelled on June 21, when his appeal was denied after a controversy last spring.
This decision from Marquette came after an incident that occurred in the spring 2018 semester. As part of a game he was playing in the Mashuda dining hall, Ruiz "air dropped" a photo that depicted a group of boys holding guns to an African-American doll's head. According to the Marquette University Police Department incident report, the doll was called "Little Bill." Ruiz and his friends carried it around to soccer games and parties during high school as a "sidekick" to the group. Ruiz was the only Marquette student in the photo, which was taken in April 2017.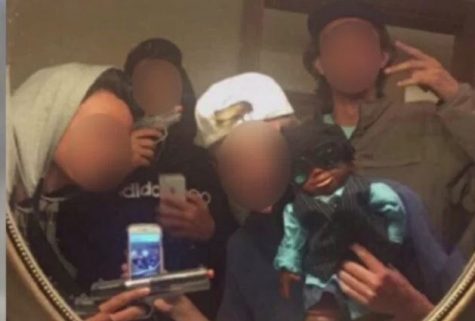 One of the students who received the airdropped picture was a person of color. According to the police report, she was sitting in the Mashuda dining hall with a few friends when she was airdropped several photos.  Ruiz said that he does not know the girl who received the photo, as each of the recipients were randomly selected. Of the five recipients, one reported the incident.
It is against university policy to disclose the result of student conduct trials. Chris Jenkins, university spokesperson, confirmed that Ruiz is no longer enrolled at Marquette.
"There was an incident in April when a Marquette student of color was sent images that carried clear racial overtones and, understandably, feared for her safety," Jenkins said. He said it was the university's duty to take action.
Jenkins said incidents of racism are not tolerated on Marquette's campus.
Ruiz said this incident changed his whole perception of Marquette.
Ruiz said he believed Marquette focused on trying to make him an example when he received his consequence. 
"It is clear that I had become nothing more than propaganda for both sides of a battle that exists at Marquette: the battle between those who have genuinely and deliberately been discriminated against at Marquette and those who have failed to protect those at Marquette who have been discriminated against while also failing to hold people accountable for discriminatory actions," he said in his written appeal.
In Ruiz's appeal, he stated that he takes responsibility for his actions, but he expressed frustration at how the situation was handled on Marquette's end.
Ruiz said he intended to hurt no one in his appeal.
He said in his appeal that the situation was over-dramatized, and Marquette was not able to contain it.
Major Cooper, the assistant director for African American students in the Center of Intercultural Engagement, worked alongside students who were affected by the photo.
"There will never be a perfect solution, Marquette will never be a perfect university, but for our students of color we want to make sure they do have their opportunity to be heard, to be seen, to be represented and to be celebrated," Cooper said.
When Ruiz was first alerted that the picture was spreading on social media, he said he called MUPD right away.
"My main priority was to stop it from spreading so it wouldn't cause issues on campus," Ruiz said.
After the picture spread, students on campus voiced their concerns.
In an interview last year, Daijzia Richards, now a sophomore in the College of Communication, said she was angry when the photo came out.
"The only people who do talk about (race) are the colored people on campus. It's not enough people talking about it," Richards said.
Ruiz attended a hearing to decide the consequences for his action. The university cannot disclose documents relating to student conduct cases, Jenkins said.
After his hearing, Ruiz said he was given a list of hotels. He said he was told to leave his residence hall, only be on campus for classes and only eat at Cobeen dining hall. He took his final exams, learning of his expulsion weeks later.  
"I was left alone with nowhere to stay and expected to protect and provide for myself without any resources," Ruiz said in his appeal.
Because the university denied Ruiz's appeal, he can no longer attend the university or apply for readmission. However, Ruiz said he made peace with the situation.
"I want my story to be a lesson in how perception is far more important than intention," Ruiz said.
Leave a Comment