Varsity Theatre undergoes renovations
Hang on for a minute...we're trying to find some more stories you might like.
The Varsity Theatre lobby is undergoing a two-phase renovation process which will include various new design elements to promote the university and student activities around campus.
The changes include updated graphics for display cases, oversized words with Marquette branding phrases, some new lighting and updated seating, said Sharon Grace, creative director at the Office of Marketing and Communication.
Other design elements might be incorporated into the space to promote Summer Priority Advising & Registration Kick-off events, she said.
The first phase of renovations, which included most of the changes, was completed over fall break. The second phase is expected to be completed by Christmas break.
"There has been no interruption to students during the process," Grace said in an email.
She said the new designs are intended to engage all users of the space.
"While the deco-inspired interior of the Varsity is appropriate, prior to this design project there was very little in the space that gave people the sense of who Marquette is," Grace said.
She also said the changes will adhere to an environmental design process, which is intended to connect students to the space. It will allow the lobby space to communicate written messages and feelings through its new design elements, she said.
"The importance of this particular type of branding, its positive effects on people has become more and more recognized in recent years, and Marquette has been actively engaged in this communication style for several years," Grace said.
She said the idea for a Varsity Theatre renovation came about two years ago from AMU director Neal Wucherer.
The project has been a collaboration between various partners on campus, Wucherer said. "It's really a project that's running through the Office of Marketing and Communication, and also partnering with our Facilities Planning and Management team," he said.
Since the environmental design process involves graphic design and architecture, Grace said a partnership between OMC and the Office of Facilities Planning and Management was a natural fit for the project.
One of the new design elements includes the word "explore," on one wall, which Grace said encourages students to explore mind, heart, and spirit. "(These are) all elements of the Marquette experience," she said.
Andres Flores-Martinez, a member of the symphonic and jazz bands who is a junior in the College of Engineering, said he has concerns about the new pictures featured in the words "mind, heart, and sprit" in between the auditorium's entrance doors.
"The words are cool, and they have cool graphics, but I don't think they accurately represent what's going on it that space," Flores-Martinez said. "The letters each have different things that are used on campus – they have books and they have one of the cheerleaders – but it doesn't show anything regarding choir or band or other groups that actually perform at the Varsity."
However, Flores-Martinez said the updated graphics for display cases will be helpful in promoting the music programs.
"Getting more stuff out there is always better for us," he said. "We're one of the few universities that doesn't have a music major – the only thing we offer is a music minor – so to showcase what we do to the broader campus community is going to be beneficial regardless."
He said he hopes music programs are represented more in the next phase of the renovations.
"Maybe having something in the background of that wall that represents the different things that you can explore in this space (would be good)," he said. "That would be easy to see for people coming into Marquette as a visitor, since a lot of the visiting sessions are held there. They could off the bat see this space is actually used for music programs, it's not just an auditorium to put us all in before we go and explore the rest of the campus."

About the Writer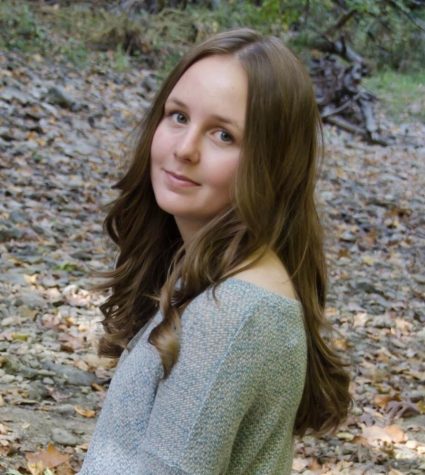 Sydney Czyzon, Managing Editor of the Marquette Tribune
Sydney is a junior from Joliet, Illinois majoring in journalism and political science.