Marquette basketball notes: John, Cain prepare to step up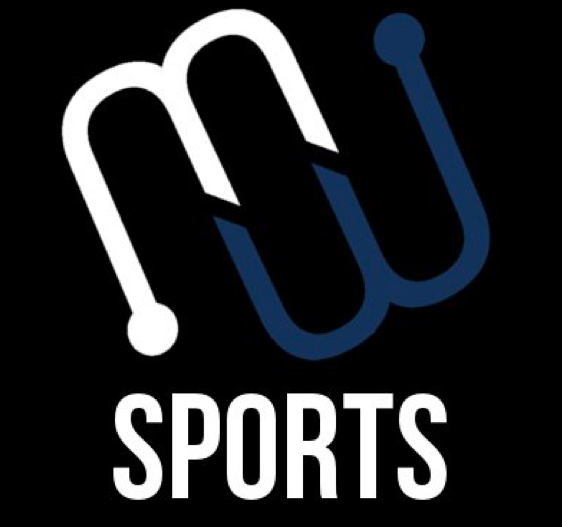 Hang on for a minute...we're trying to find some more stories you might like.
Even after reaching March Madness for the first time in four years, Marquette still finds itself in a tough position. The graduation of Luke Fischer and Jajuan Johnson and the graduate transfer of Duane Wilson leave Marquette with a lack of experienced leadership. Only five scholarship players that received minutes last year are returning — Markus Howard, Sam Hauser, Matt Heldt, Haanif Cheatham and Andrew Rowsey.
Two of the incoming freshmen that will be tasked with filling the production void have already made strides. Forwards Theo John and Jamal Cain both arrived on campus in May and are well into their summer training regimens. John, a 6-foot-9 power forward from Champlin, Minnesota, and Cain, a 6-foot-7 small forward from Pontiac, Michigan, have both felt the impact of going from high school-level competition to the big time.
"They pushed me past my usual ways, past my comfort levels," John said. "I'm improving a lot and I'm looking forward to where my finished product will be."
"It's been a huge jump from high school," Cain agreed. "You have to pay attention and really go hard the whole entire time."
John trains alongside rising junior Matt Heldt, who occupied the same power forward spot in high school before switching to center. Heldt was immediately impressed by how quickly John is adapting to Marquette.
"He's already got a college-ready body and he's making a lot of improvements in a short amount of time," Heldt said. "So he'll definitely be able to see the court. He's been having a good summer so far."
Heldt had even higher praises for Cain.
"If you want a guy that defines the word bounce, that's Jamal," Heldt said. "He can sprint until he is dead tired and then he can just windmill dunk. I've never seen someone be able to jump like him."
Sophomore sharpshooter Sam Hauser has gotten the chance to match up with Cain in practice since they are both natural small forwards. Hauser was similarly pleased with what he saw.
"He's really athletic," Hauser said. "He's going to be a good player for us, and he's got a high ceiling."
Fellow freshmen Greg Elliott and Ike Eke will come to campus next week and start in the next academic period.
JOEY HAUSER RECRUITMENT TAKES CENTER STAGE
The focus on the recruiting trail appears to still be on Stevens Point, Wisconsin native Joey Hauser, the younger brother of Sam Hauser. He took an unofficial visit to campus last weekend that coincided with the Centennial Hoopla. Sam wants his brother to follow him to Marquette but is also not trying to pressure Joey one way or the other.
"I haven't really forced him in any way," the older Hauser explained. "I just want him to pick wherever he wants to go, but selfishly I want him to come here. Ultimately it's his decision."
That doesn't stop the sophomore forward from giving his brother the "inside scoop."
"It's pretty cool," Sam said. "(Joey) gets good experience having me around and he kind of gets the inside scoop more than other recruits I would say. It's good for him."
HALF-COURT SHOTS HIGHLIGHT SUMMER CAMP FOR HELDT
Marquette basketball Twitter couldn't get enough of Matt Heldt before this summer, but the attention has gone to another level after he hit half-court shots on back-to-back weeks to give summer campers ice cream.
"I like to say it was skill," Heldt said. "But it was probably luck."
Both times, Heldt hit the Blue Bunny-clinching shot on his second attempt.
"I had the chance to make 300 kids' day (sic), so I thought why not give it my best effort," Heldt said. "Thankfully I was able to make a couple shots and give some kids some ice cream."
Yet Heldt's time as a summer camp coach was not all about giving kids ice cream. He coached campers alongside former Marquette player and fellow big man Amal McCaskill, who averaged more than 10 points and eight rebounds in his last two seasons at Marquette before the Orlando Magic picked him in the second round of the 1996 NBA Draft.
"Amal was working the camp with me, so I was able to talk to him a lot," Heldt said. "The alumni and the current players talk. Once you play for Marquette, you become part of the family."

About the Writer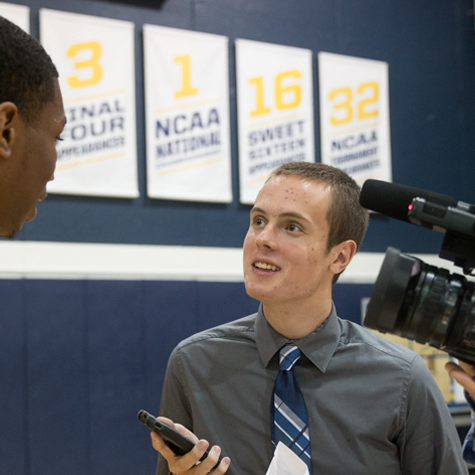 John Steppe, Executive Sports Editor
John Steppe is the executive sports editor for the Marquette Wire. He is a junior majoring in journalism and double-minoring in digital media and Spanish....