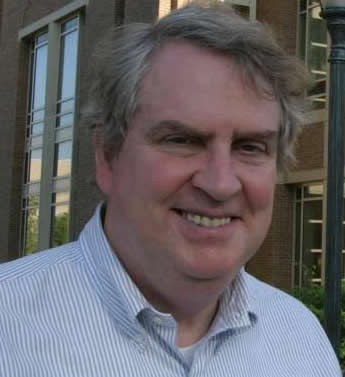 Suspended Political Science Professor John McAdams officially rejected University President Michael Lovell's punishment for him after his role in a 2014 controversy, and a conservative alumni group is questioning the way Lovell is handling the situation.
Lovell told Marquette faculty, staff and McAdams on March 24 that he would allow McAdams to resume teaching after a suspension without pay but with benefits through the fall 2016 semester. In addition, Lovell said McAdams needs to submit a letter by April 4 to apologize for his previous conduct, admitting he was wrong and promising he won't act similarly again.
McAdams sent his response in a five-page letter to Lovell on April 5. In it he rejects the punishments and wants Lovell to rescind them by April 14.
Rick Esenberg, McAdams' lawyer, said, "I am loathe to make judgments ahead of the fact," referring to creating a plan if Lovell doesn't rescind the punishment. McAdams said previously that he will sue Marquette if it tries to fire him.
"I can say that litigation seems likely," Esenberg said in an email.
In response to McAdams' letter to Lovell, University Spokesman Brian Dorrington said, "Professor McAdams' suspension is continuing. We don't have further information to add."
Alumni group's response
The Louis Joliet Society is a group that describes itself on its website as "alumni, parents, associates and friends helping to rediscover authentic Catholic identity at Marquette University."
The group published a Facebook post April 3 that said "the university's increasingly unhinged reaction to the McAdams affair has been revealing … and not in a good way."
The post contains screenshots of an email exchange between Louis Joliet Society contributor Ron McCamy and Lovell.
"May I share with you my profound disappointment in the way in which Marquette administrators, and some faculty, have handled the McAdams case?" McCamy said in his email to Lovell.
Lovell's response stated, "Have you read the 123-page report written by seven of his peers who investigated the issue? If not, you should refrain from judgement in the case as most of the information available in the public domain is not accurate."
The report Lovell mentioned is not available to the public, according to McAdams and Esenberg.
Controversy background
The controversy started November 2014 when McAdams published a post on his blog Marquette Warrior, detailing a disagreement between former teaching assistant Cheryl Abbate and one of her students.
Abbate's Theory of Ethics class was discussing philosopher John Rawls' Liberty Principle, which says every person has an equal right to the most extensive liberties compatible with similar liberties for all.
"When one student suggested that a ban on gay marriage violated the principle, Abbate quickly moved on to the next topic, as there were more nuanced examples to discuss before the end of class," according to an article from Inside Higher Education.
Another student approached Abbate after that class and said he was "very disappointed" and "personally offended" that she had not considered his classmate's example about gay marriage, according to the student's recording of the conversation.
"The student said he had seen data suggesting that children of gay parents 'do a lot worse in life,' and that the topic merited more conversation," according to Inside Higher Education.
Abbate disagreed, according to the student's recording, and the conversation ended with the student saying, "It's still wrong for the teacher of a class to completely discredit one person's opinion when they may have different opinions" and that it is the student's "right as an American citizen" to challenge the idea. Abbate said the student didn't "have the right, especially (in an ethics class,) to make homophobic comments or racist comments," according to the recording.
Abbate received threats and criticism for her actions, leading her to transfer from Marquette to the University of Colorado-Boulder.
In December 2014, the College of Arts & Sciences announced that McAdams would be suspended with pay and banned from campus while a conduct review of the situation took place. Shortly after, McAdams was notified that Marquette was starting the process of potentially firing him and taking away his tenure. This process led to the Faculty Hearing Committee meetings last fall where a 123-page report was made for Lovell to aid him in deciding McAdams' punishment.
McAdams said he is Protestant and against gay marriage. However, he said the controversy resulted from him pushing for free speech and academic freedom – not anti-gay marriage views.
"I would have blogged about a professor trying to suppress pro-gay marriage views," McAdams said. "It's a university, you should be free to face something you disagree with."