Kyle Whitlow suffers season-ending injury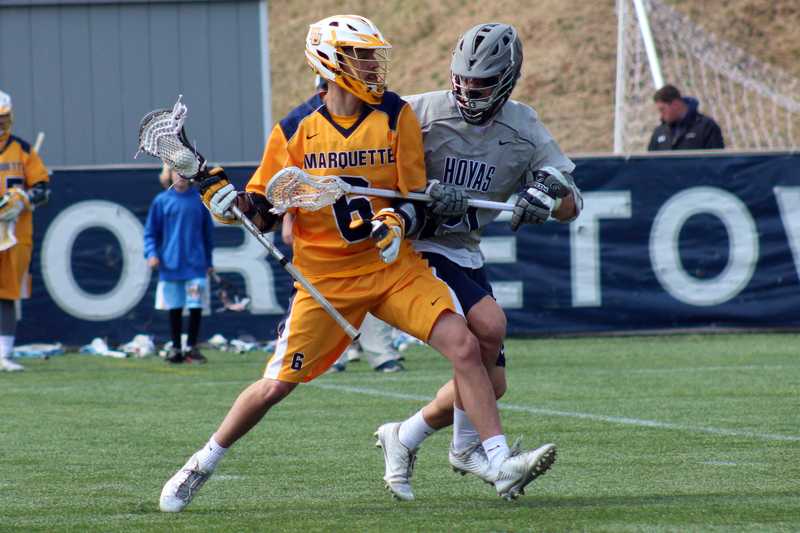 Jack Goods, jack.goods@mu.edu
March 12, 2016
Men's lacrosse will be without one of its top midfielders, as redshirt senior Kyle Whitlow will miss the rest of the season with a knee injury according to the team. The injury was suffered in practice Tuesday.
"We are heartbroken over the injury to Kyle," Marquette head coach Joe Amplo told GoMarquette.com. "There is no one who can replace what he has brought to our team, but his impact will continue to be felt on the sidelines and it will encourage others to step up in his absence. He is part of the foundation and fabric of the Marquette Lacrosse program and will continue to make his presence felt as we continue on this season."
Whitlow scored five goals and two assists in four games this season. Last season he set a career high in scoring with 24 goals, good for third on the team. He is the program's all-time leader in goals with 70. He was a unanimous selection to the All-BIG EAST Preseason Team.